TOP WEDDING LIGHTROOM PRESETS IN 2023





5
Votes:

1

(Rated: )
Are you on the lookout for classic or trendy wedding Lightroom presets that can help you with batch editing?
In case you want images of the groom and bride look like they were edited by a real pro, you perform all the changes manually. However, you will do it faster and more effectively if you apply these wedding Lightroom presets.
Impress your clients with the first-rate image editing highlighting all the details in the frame!
10 Best Wedding Presets in 2023
This is the list of the best wedding Lightroom presets in 2023 suitable for all photography wedding styles taken at any season and lighting. These free presets emulate the editing of famous wedding photographers like Jose Villa, Corbin Gurkin, KT Merry and John Dolan.
1. Vintage Love Wedding Lightroom Presets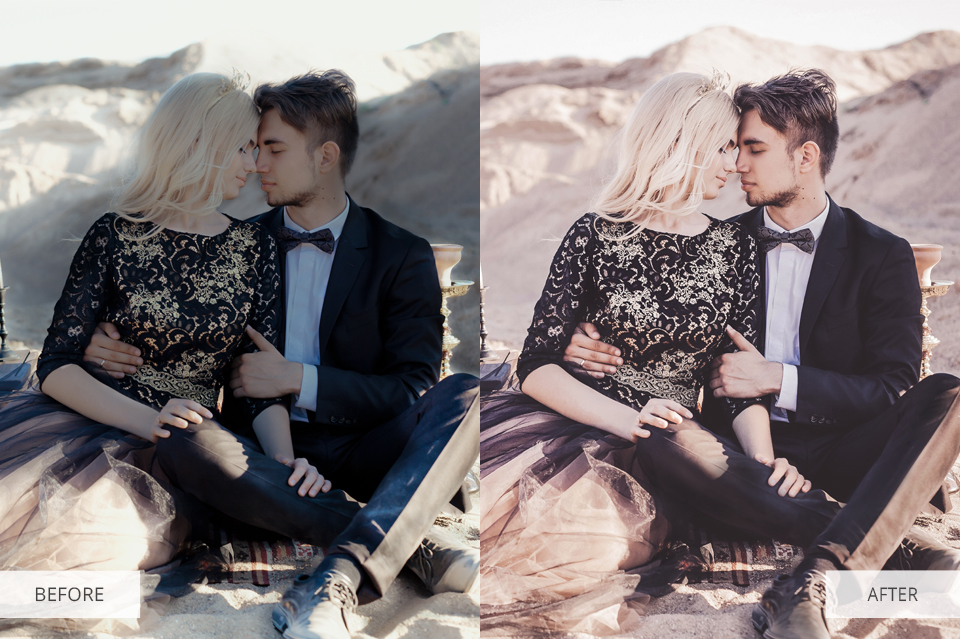 Vintage images are often the centerpiece of every wedding photo album. This Vintage Love Wedding Lightroom Presets Bundle will add realistic film grain to your images creating a classic look.
With their help, you can make your images atmospheric and beautiful without buying a film camera. Besides, you may download these video overlays with film grain for color grading your wedding clips.
2. Black and White Wedding Lightroom Presets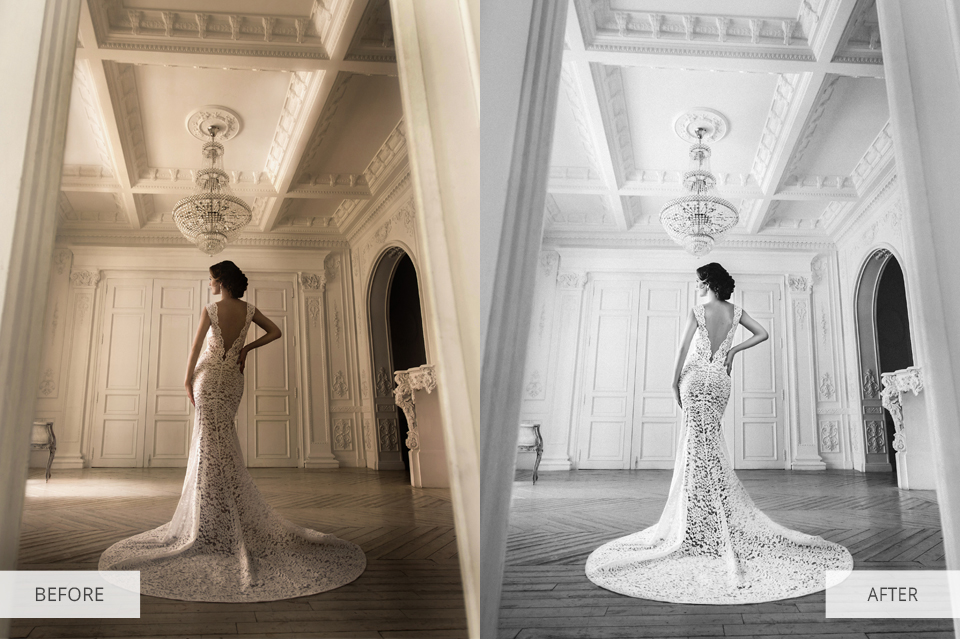 B&W photos are essential attributes of each wedding so these Black and White Free Wedding Lightroom Presets will definitely come in handy. They create a classic look making the image deeper and more dramatic.
The tools offer multiple b&w combinations that can be applied in several mouse clicks. Use these effects with images taken in natural or artificial light. Highly recommended to combine them with HDR Lightroom presets.
3. Matte Wedding Lightroom Presets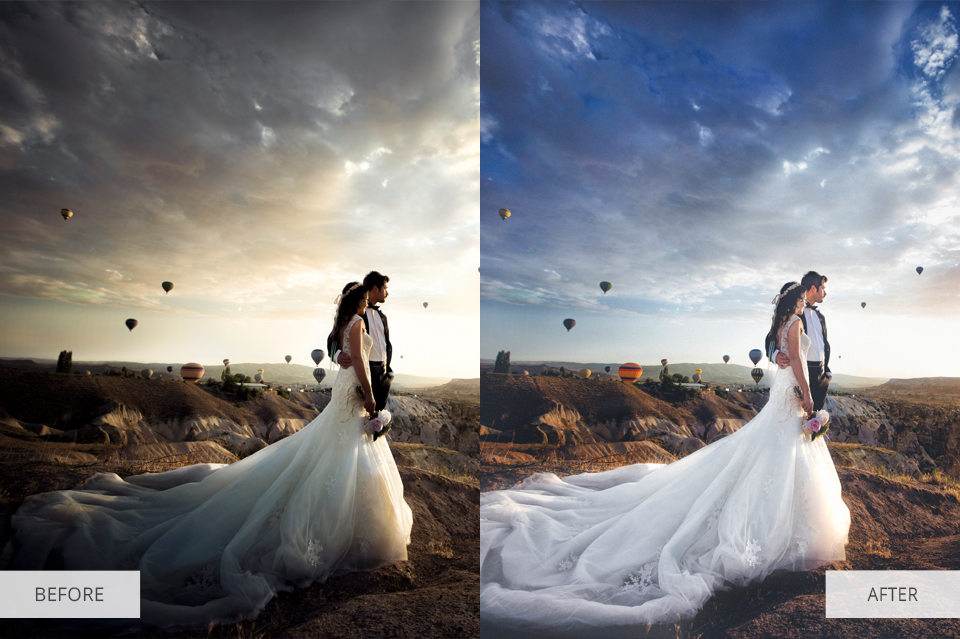 If you are looking for the tools to add a matte look, this bundle is exactly what you need. Having applied these Matte Wedding Lightroom Presets, you will reduce contrast making the photo softer. These effects add slight toning and wash out the colors in the frame.
4. Summer Wedding Lightroom Presets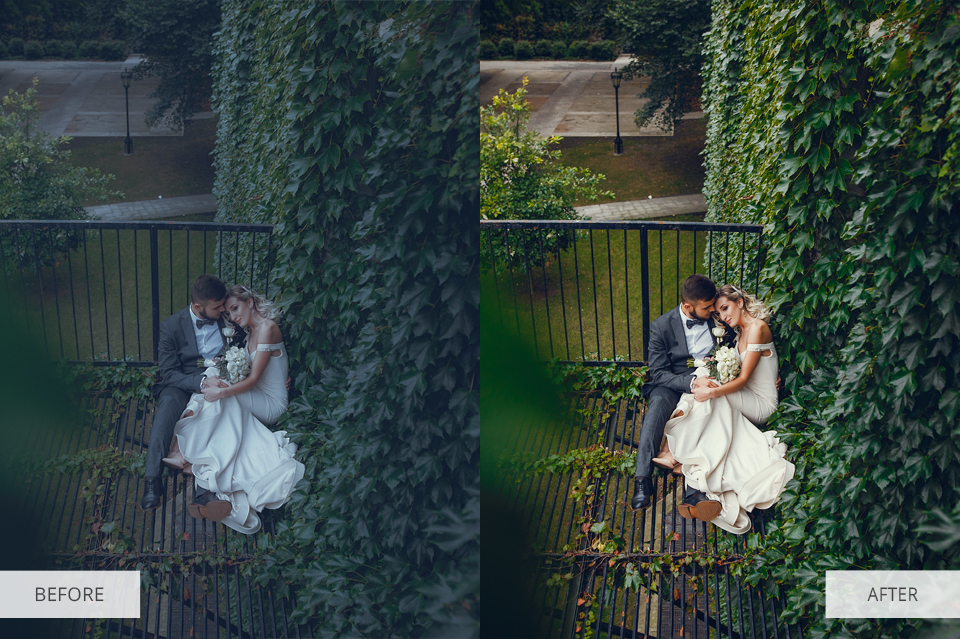 Don't like when wedding pics look too cold? Don't worry since these Summer Lr plug-ins will make your shots warmer adding summer vibes. Your images will shine with glow and bright summer colors.
5. Film Grain Wedding Lightroom Presets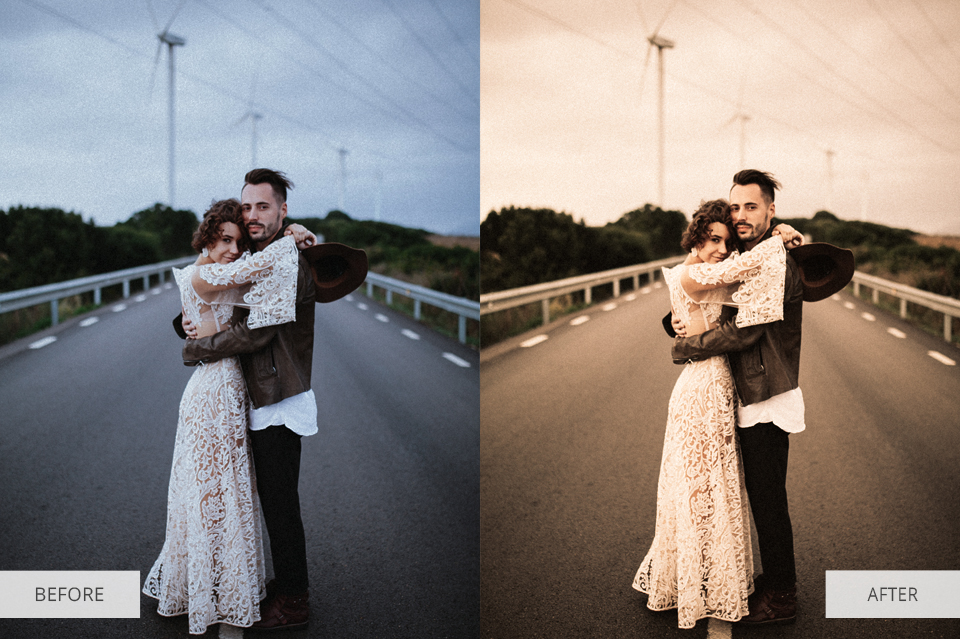 Can't find the effects to enhance the bridal portraits or couple photos? Check out these Beautiful Film Grain Wedding Lightroom Presets! They will naturally highlight the wedding dress in the frame and remove overexposure. Having applied these tools, you will get sepia, balanced, naturally-looking photos with realistic film grains.
6. Soft & Airy Wedding Lightroom Presets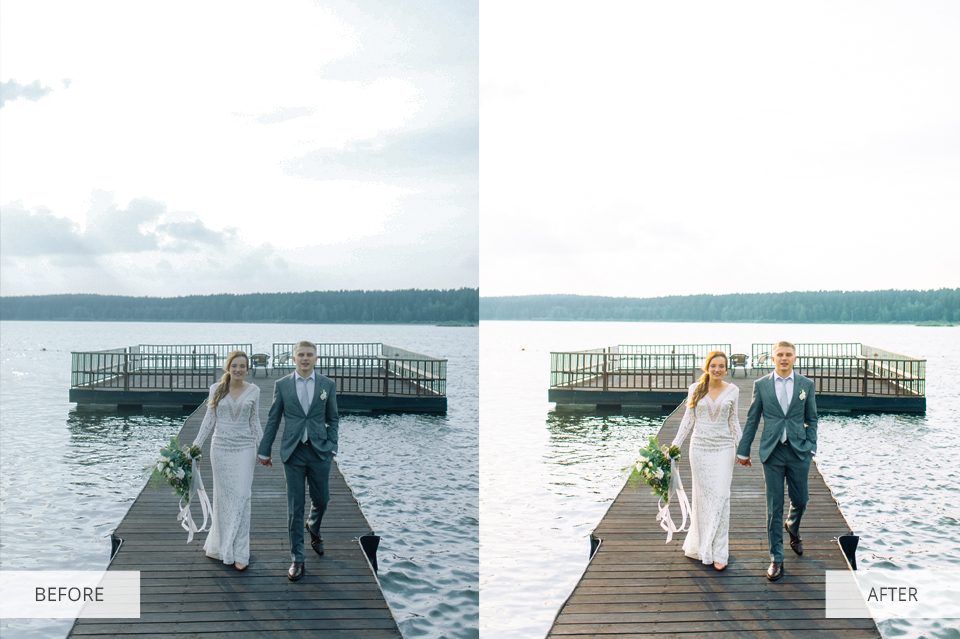 These tools will help you fix the white levels, soften the photo, and brighten up shadows. These are the perfect effects to make your images dreamy and more romantic. If you have many close-up portraits, it's better to install Photoshop actions for portraits that will help you make the model's skin realistically smooth twice faster.
7. Fine Art Wedding Lightroom Presets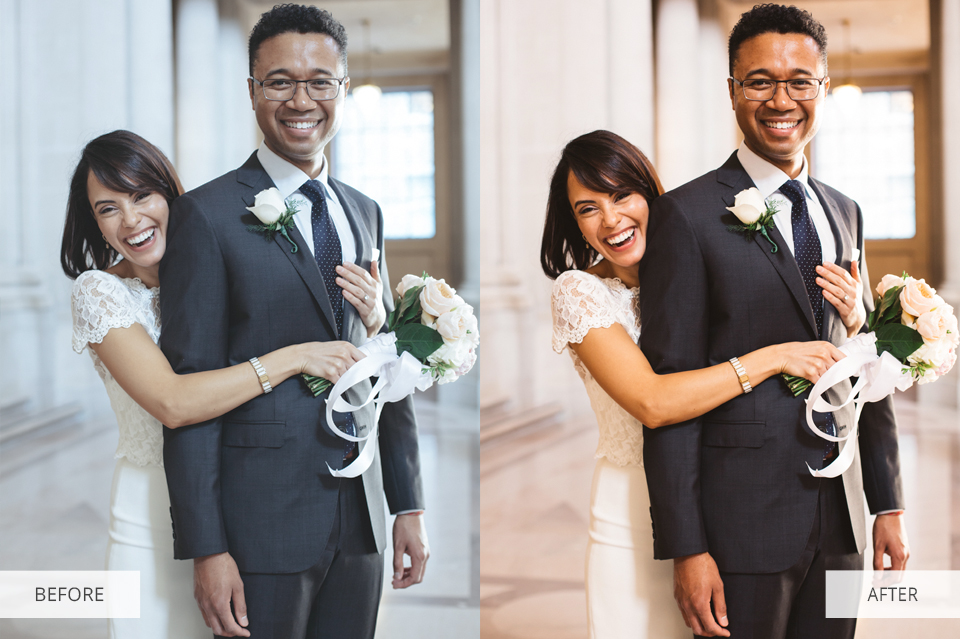 If you want to get natural and delicate images, this collection is a must-have for you. With the help of such effects, you will make your photos clean and fix skin tone issues. As a result, the pics will look modern and stylish.
8. Spring Colors Wedding Lightroom Presets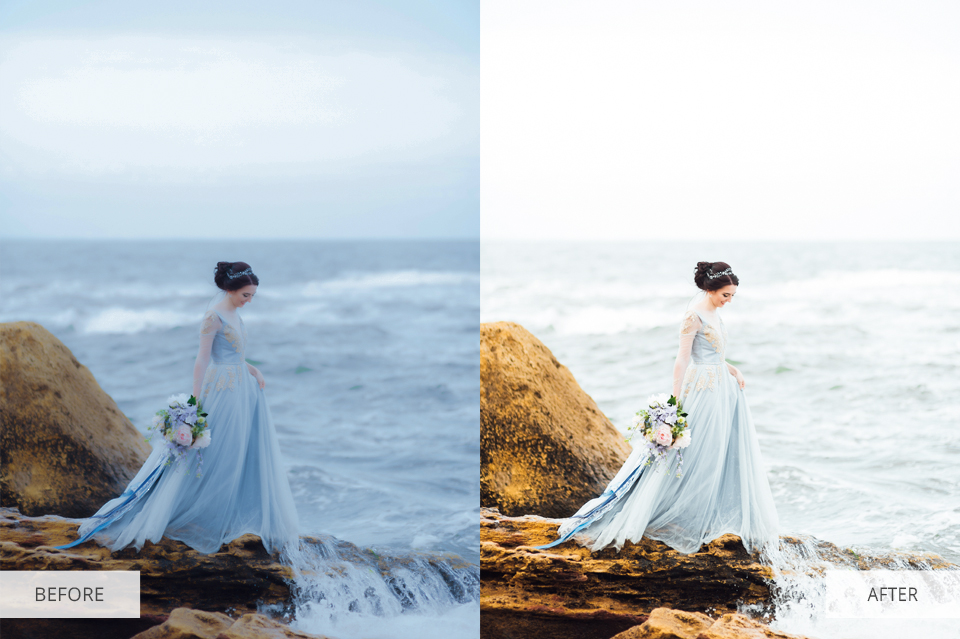 Apply these wedding Lightroom presets to pics taken in the open air in spring. Your photos will acquire pale pastel colors and gentle brights. A romantic spring atmosphere will appear in the frame thanks to soft, cool hues and subtle warm tones.
9. VSCOCam-Inspired Wedding Presets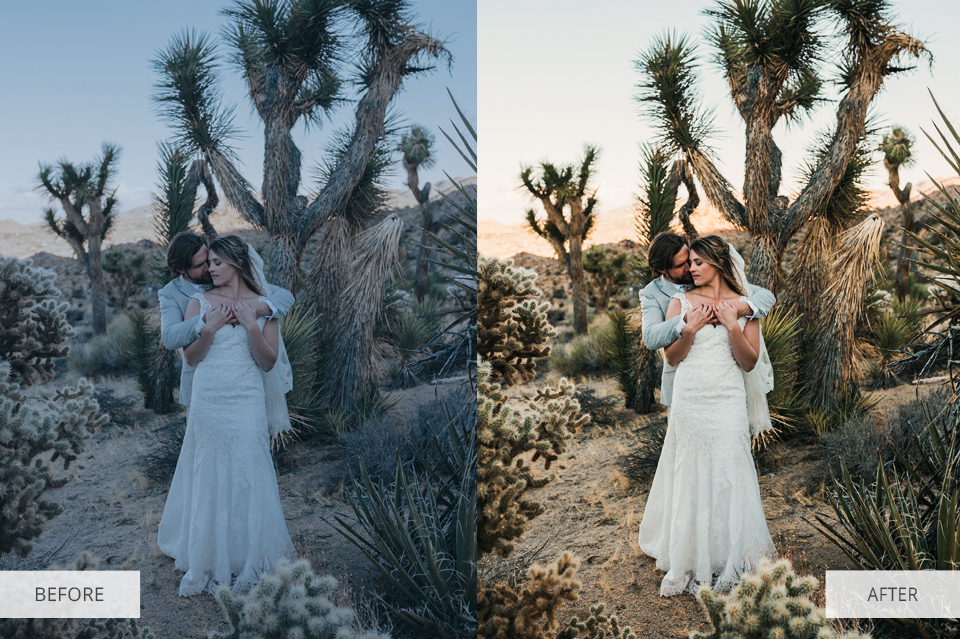 This collection of Lr plug-ins may be called a universal one since it is suitable for all wedding photography genres. It is created on the basis of the mobile photo editing app - VSCOCam.
These effects give your photos a film toning and grain typical for the app's filters. To continue editing your wedding photos in Photoshop, download these Photoshop filters and plugins.
10. Rustic Wedding Lightroom Presets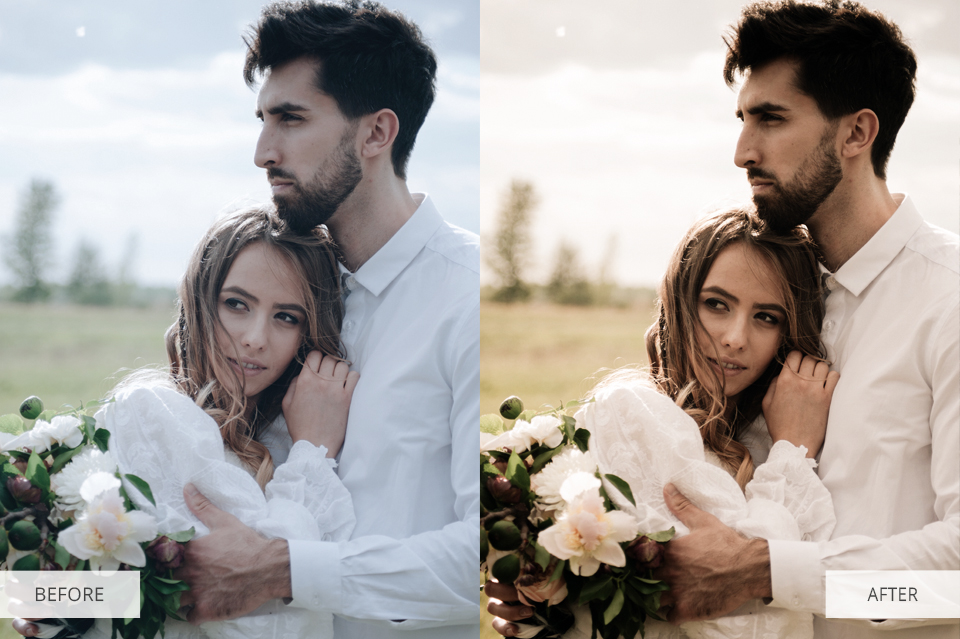 These are the best tools to enhance rustic wedding images taken in spring or autumn. They will add subtle colors, sharp warm tones and aesthetic touches to your shots. Apply these free presets and make your images even more eye-catchy!
If you need to remove skin blemishes or stray hair, you'd better refer to a professional photo retouching service.