BEST FREE AND PAID LIGHTROOM HDR PRESETS IN 2023





5
Votes:

1

(Rated: )
Lightroom HDR presets is a peculiar group of Lightroom presets that are highly demanded among photographers engaged in different genres: real estate, architecture, landscape, and travel photography.
High-dynamic-range (HDR) is a special technique that is aimed at encompassing a broader dynamic range of luminosity in your pictures that is impossible to achieve with regular shooting approaches. Thanks to the HDR method, your photos look closer to how humans perceive any scene.
20 Free and Paid Lr HDR Presets
These Lightroom HDR plugins allow imitating the HDR technique and give your images a recognizable look. You can download the presets described below if you want to make your shots vivid and dramatic in 1 click.
1. HDR Real Estate Lightroom Presets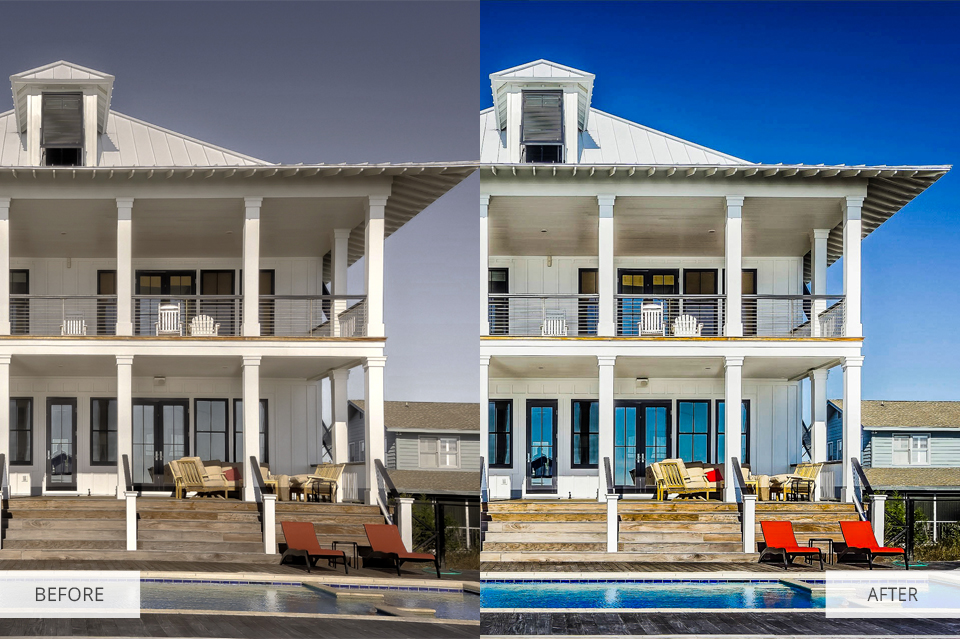 Each Lightroom HDR preset in this pack is designed to give your property images a professional look. In total, there 40 top-notch plug-ins, which you can use to get rid of chromatic aberration, reduce the noise level, fix saturation issues and correct whites.
They also help draw attention to certain elements of your real estate images, boost brightness, give colors well-balanced look, and eliminate needless shadows.
2. HDR Presets Effect Collection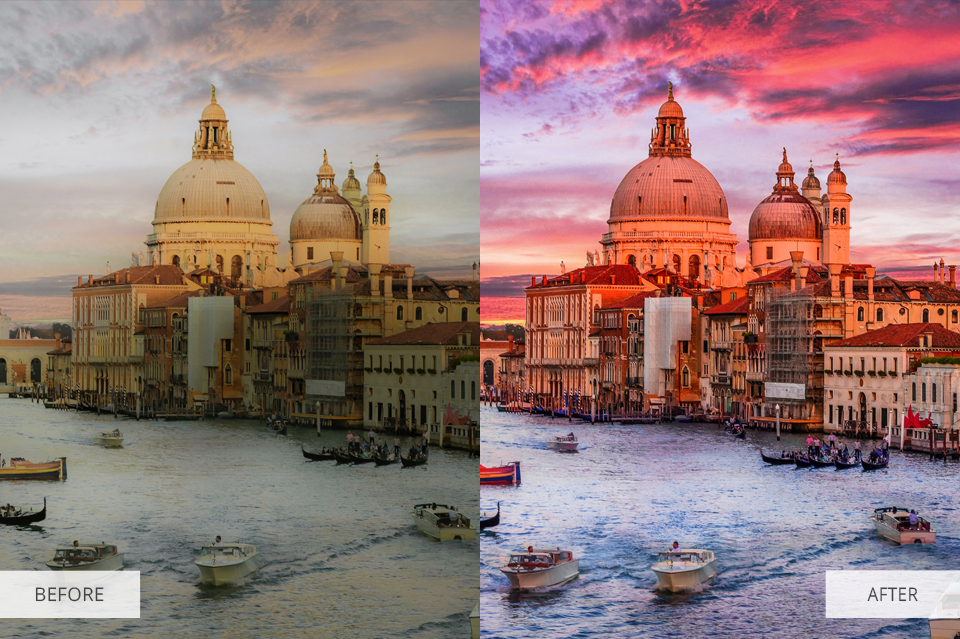 If you are a travel photographer on the lookout for handy and free Lightroom presets that can improve the visual appeal of your images, have a closer look at this bundle. There are 40 top-quality presets, which differ in various styles of HDR effects.
Actually, these plug-ins can also come in handy for landscape shooters, whose works lack a moody vibe easily achievable with these presets. All tools in the collection affect your photos according to non-destructive principle, with the ability to adjust them according to your artistic vision.
3. Strong HDR Lightroom Presets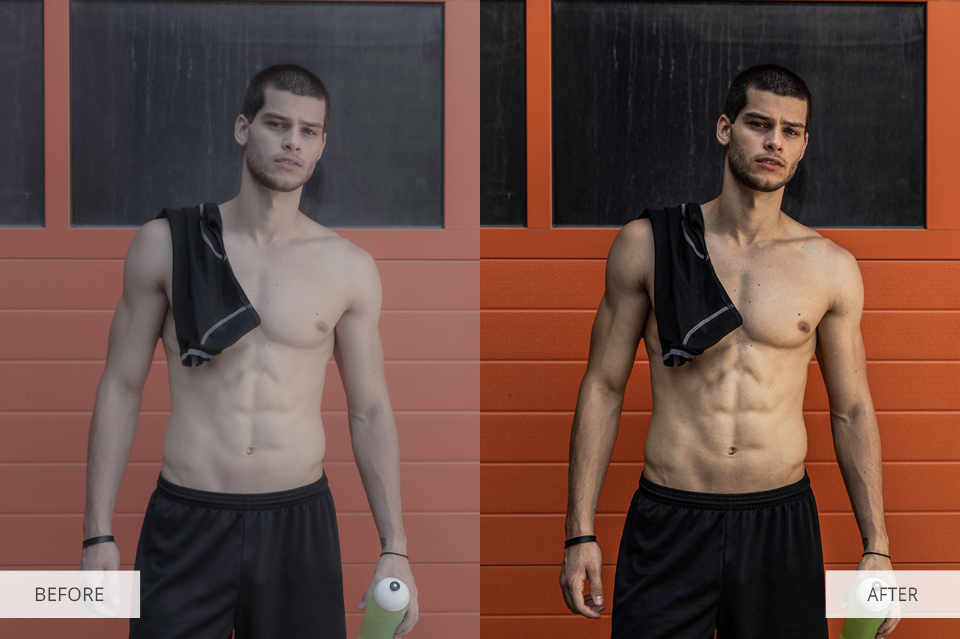 Strong Lightroom HDR plugins are called upon to raise sharpness in your images, applying different HDR effects and accentuate miniature details that aren't noticeable at first glance.
These presets show great results being applied to different pictures, but if you want to show their full potential, use them for editing images without an abundance of tiny elements.
4. Classic HDR Lightroom Presets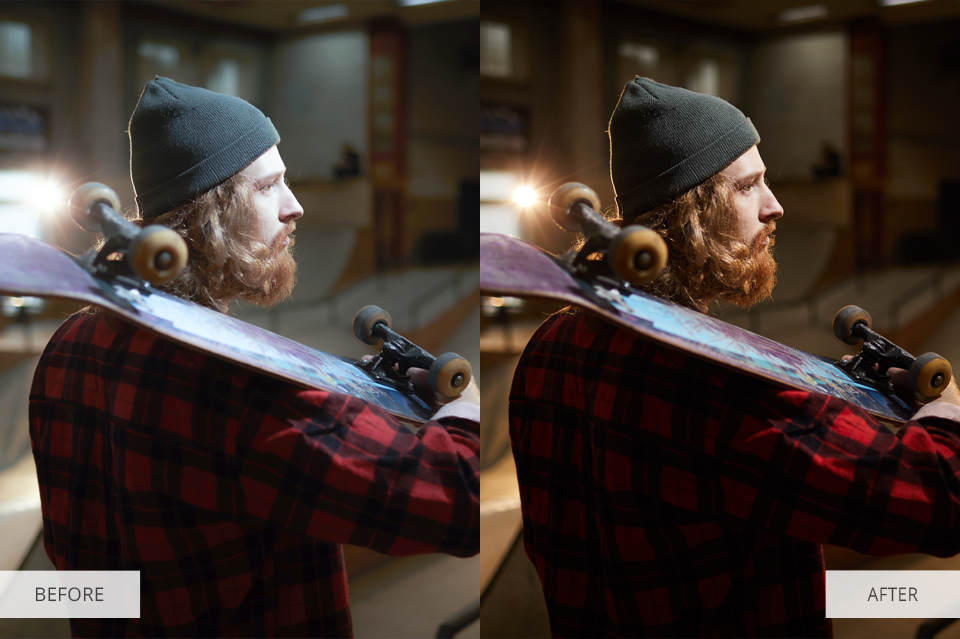 A truly universal package of Lightroom HDR presets, which can assist you in all your creative endeavors. Use them while editing landscape, travel, portrait, real estate, etc.
5. Basic HDR Lightroom Presets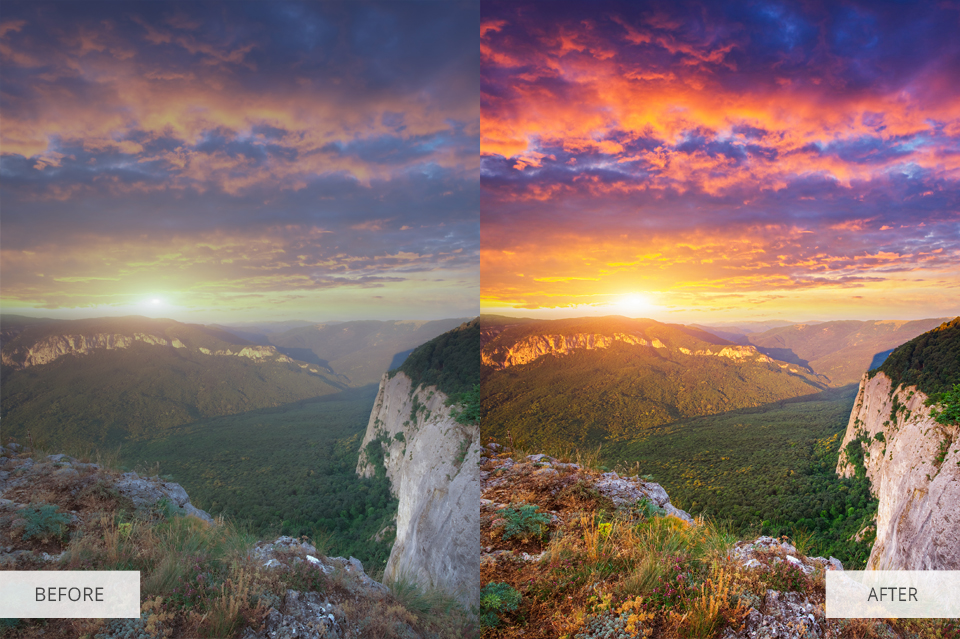 This is a really generous offer, so don't miss a chance to download 40 professionally crafted presets absolutely free of charge. They are suitable for modifying the look of all kinds of photos, starting with landscapes and ending with interior shots.
All the tools in the collection are easily adjustable, so you can choose basic parameters to give your works a pronounced look.
6. Portrait HDR Lightroom Presets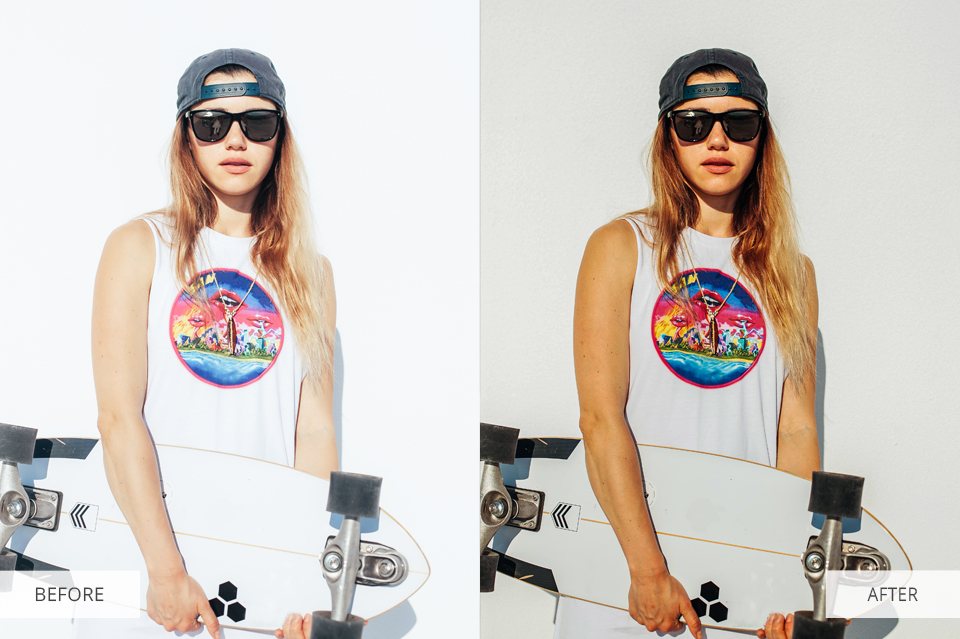 Every aspiring portrait photographer should definitely download this pack of presets designed with peculiarities of this photography genre in mind. You can choose among lots of presets mimicking different effects – sharp, light, grainy, matter, and many others.
The advantage of these plug-ins is that they are equally helpful both for images taken in a studio under artificial lighting and for those taken in the air when the sun rays illuminate the frame. If you need to remove skin blemishes or strangers from the background, address a professional online photo retouching service for deep image editing.
7. Pro HDR Nature Lightroom Presets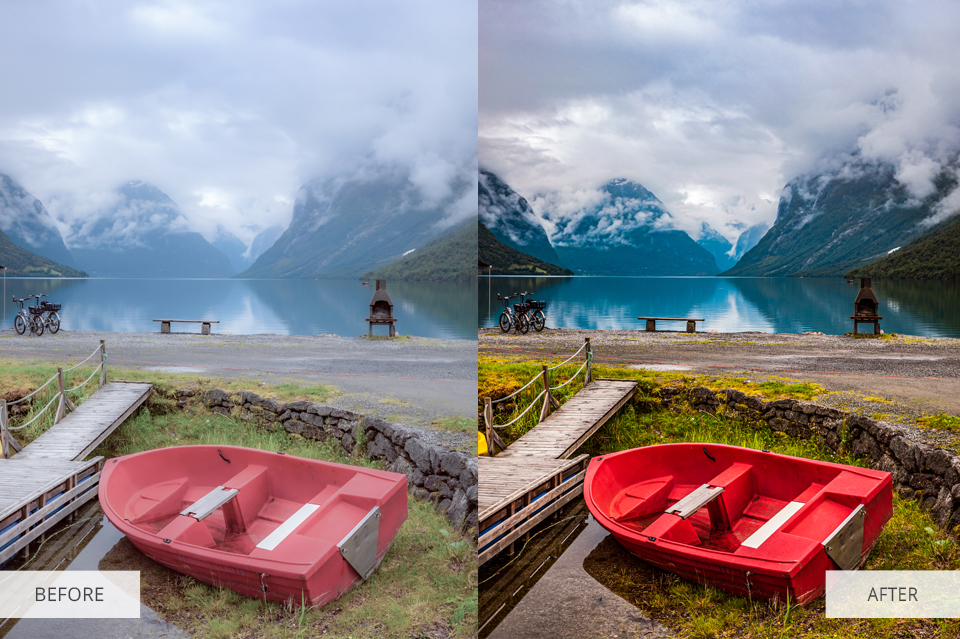 The must-have nature and wildlife Lightroom HDR presets conveniently grouped in one pack. With the help of these filters, you can make your photos more eye-pleasing and highlight details. There are 60 helpful presets, which can be used in Lightroom 4+.
8. Soft HDR Lightroom Presets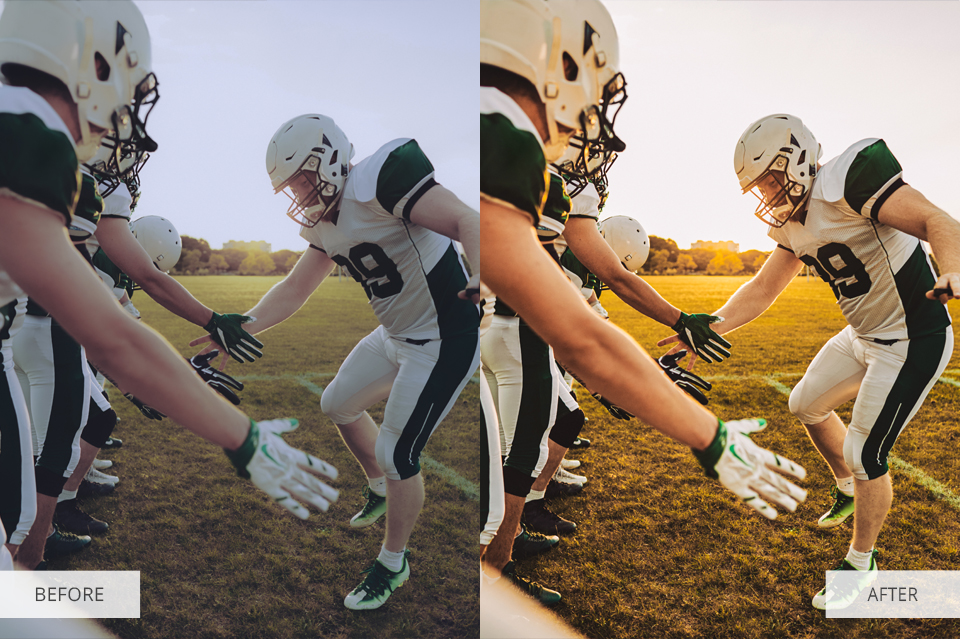 If something was wrong with lighting conditions at the shooting and now you struggle to give your faded or greyish pictures a nice look, you can fully rely on this Soft HDR presets. They are fitting for many photography genres and allow achieving great results in several seconds.
9. Night Life HDR Presets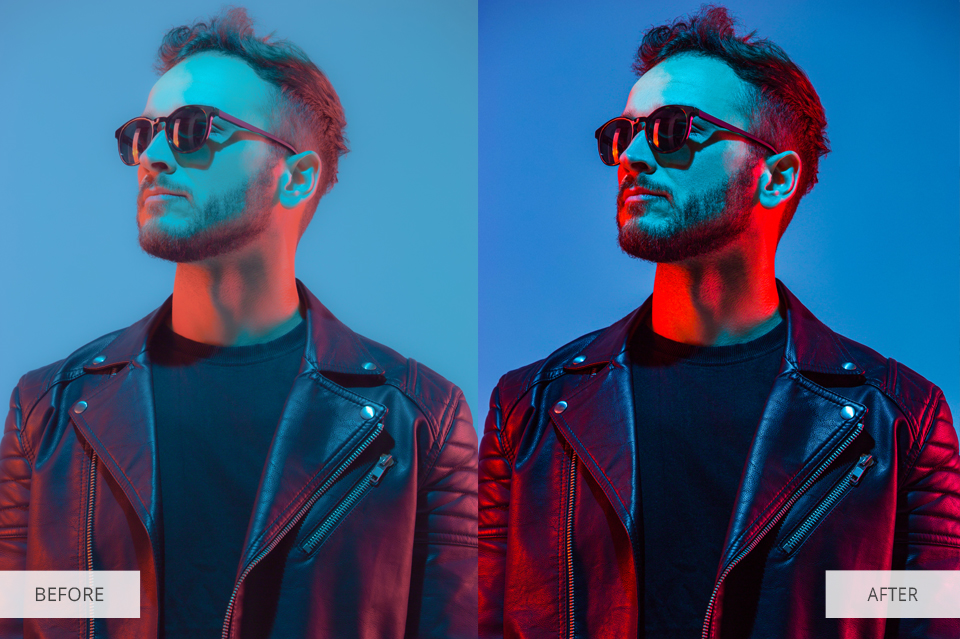 If you enjoy taking images at night and now are looking for top-tier presets to fix issues that typically degrade the quality of such photos, you should examine this bundle. It contains plug-ins customized to improve low-light and night-time shots without changing the original concept of the shooting.
10. Professional HDR Lightroom Presets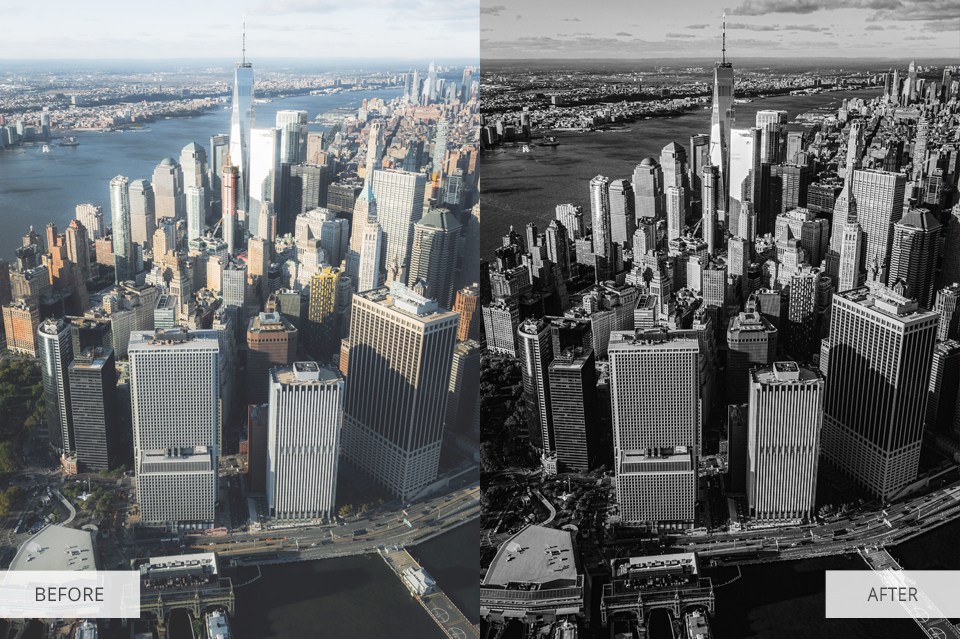 A real finding for all fans of old movies! Give your pictures a cinematic look without long and tiresome photo processing. The presets merge B&W shades with sepia and the effect you get is truly mesmerizing. Feel free to experiment with different photography styles.
11. Legendary HDR Lightroom Presets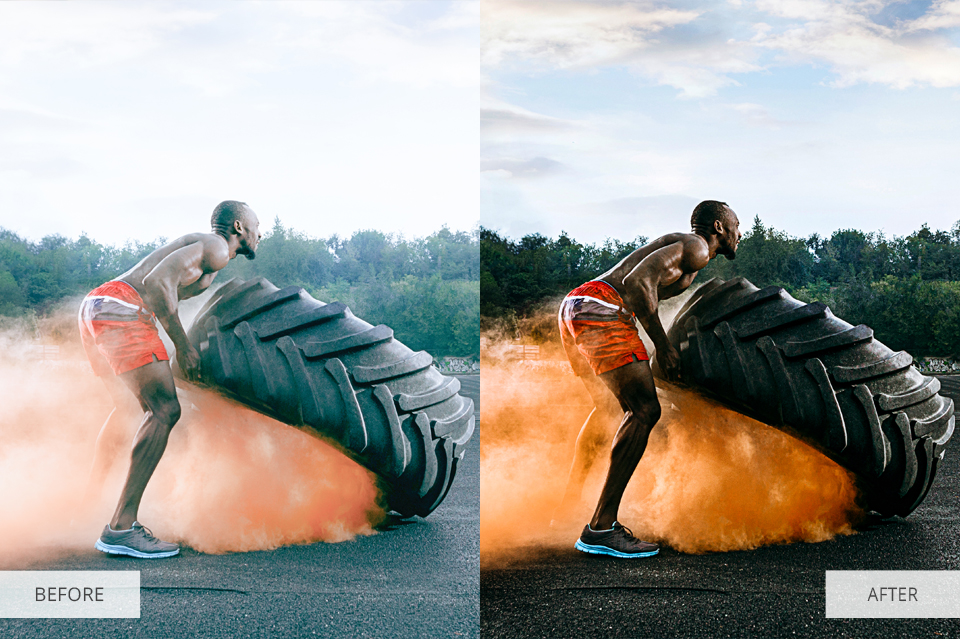 How about expanding your personal collection with Legendary Lightroom HDR presets? There are 10 quality tools that can be easily customized to help you achieve the mood and feel you are oriented at. They are indispensable for work with low exposure shots, so if this is your specialty, don't waste any more time.
12. Intense HDR Lightroom Presets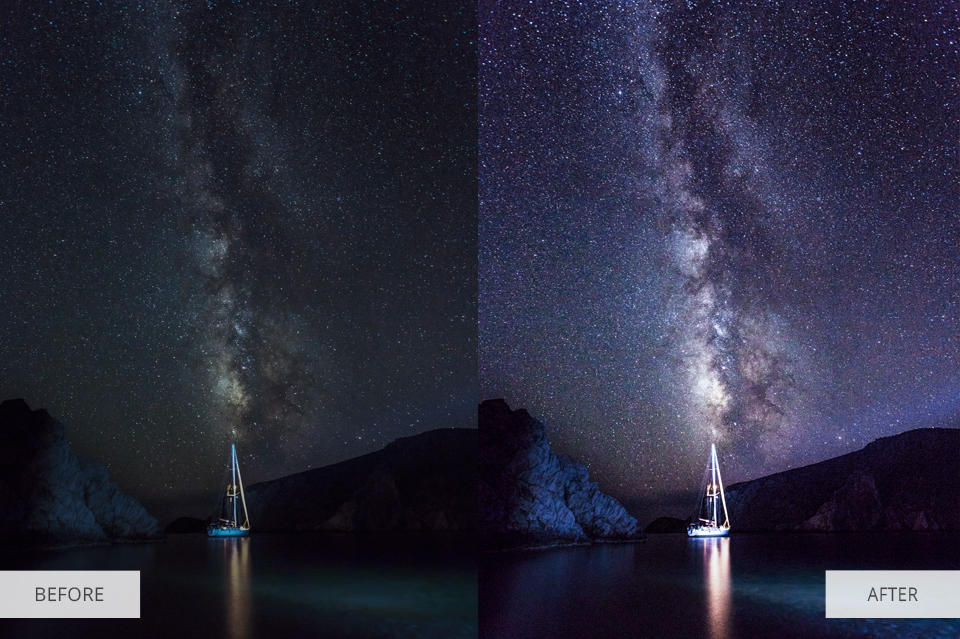 The set of 45 HDR presets may interest professionals engaged in architecture, landscape and portrait photography. Looking through the collection, you will find presets for each of the above-mentioned genres. They are easy to use and don't require any preliminary adjustments.
13. Contrast HDR Lightroom Preset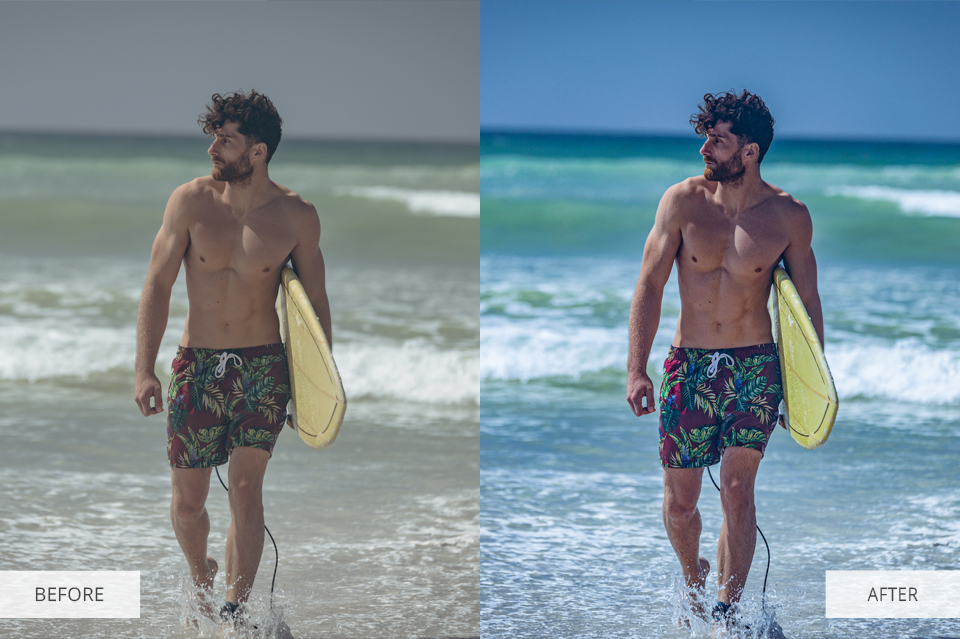 If you worked hard to capture a mesmerizing sunset, but the result turned out to be far from what you expected to see, don't get discouraged. This Lightroom HDR preset package contains all the necessary tools to cope with this problem and give your landscape images featuring the sun an awe-aspiring look.
14. Black and White HDR Lightroom Presets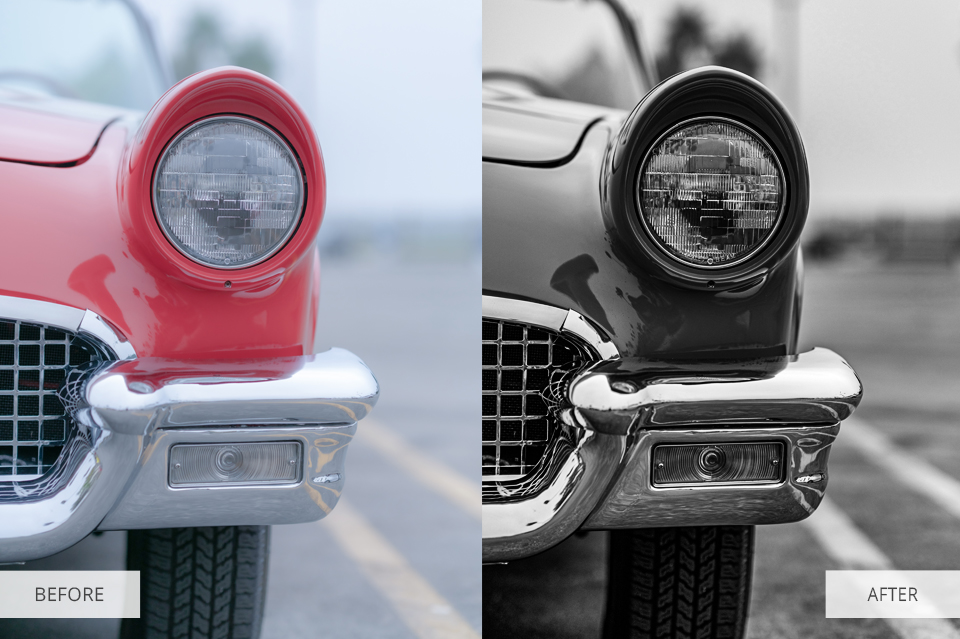 The effect produced by these Black & White presets is inspired with that old-school style, which was popular in the 80s and 90s. If you are after this mood, you can take advantage of this bundle.
Moreover, you may download film grain video overlays to make your behind-the-scenes photoshoot video vintage too.
15. Realistic HDR Lightroom Presets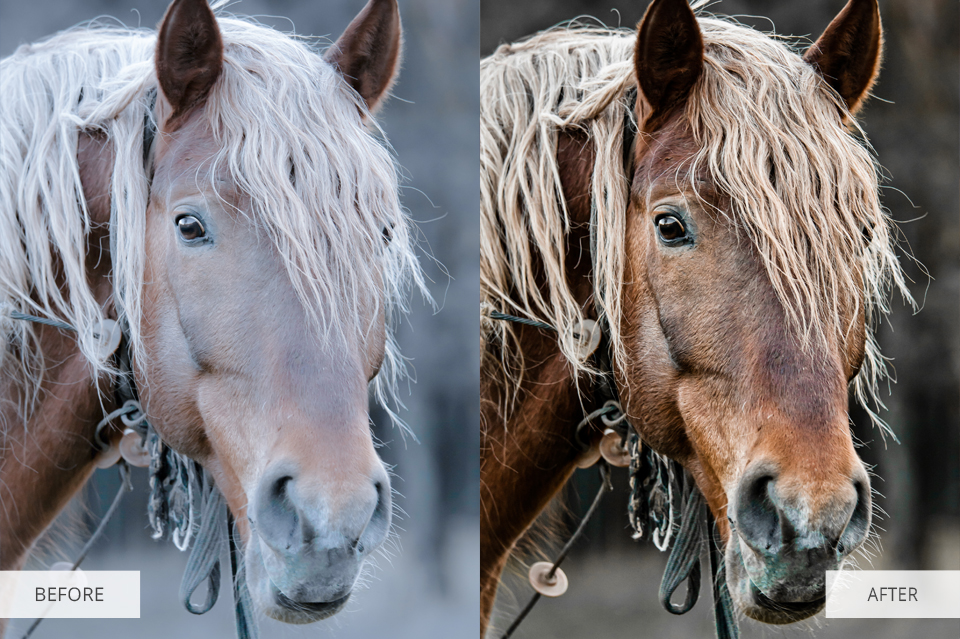 If you want to raise contrast in your photos a bit, without violating the natural look, you won't find more suitable presets for this task. They also bring small details in focus, while keeping the entire composition eye-catching. You can use them for many genres (lifestyle, portrait, landscape, etc.).
16. Faux Vintage HDR Lightroom Presets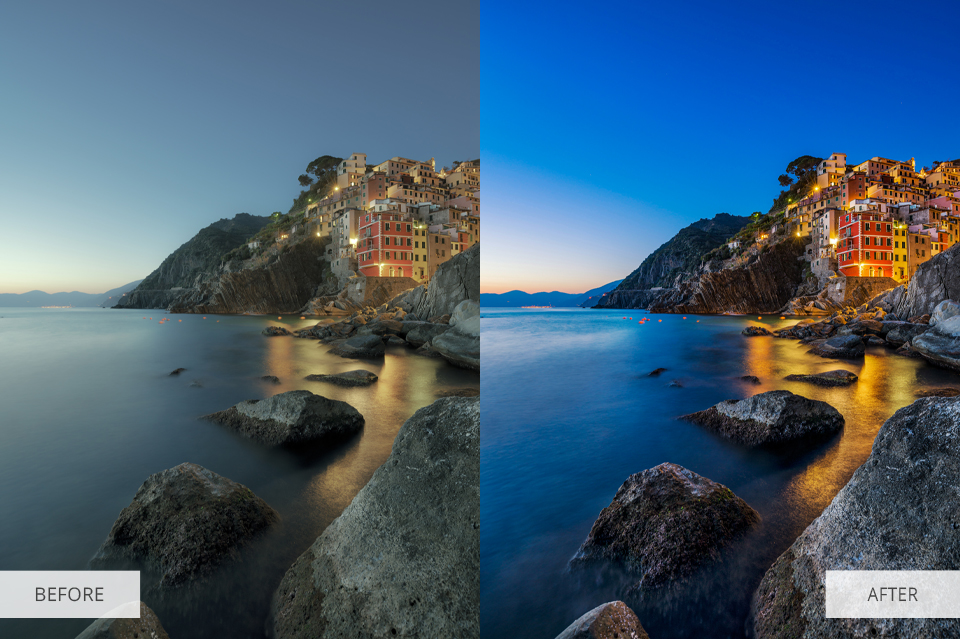 Use these Lightroom HDR presets if your goal is to give your photos rich and deep film-inspired tones. Though they are initially developed for portraits taken in natural light, you can do an experiment, and use them for artificially-lit portraits, wedding and travel shots. Use one of these wedding Lightroom presets to enhance couple photos and bridal portraits.
17. Matte and Grainy HDR Lightroom Presets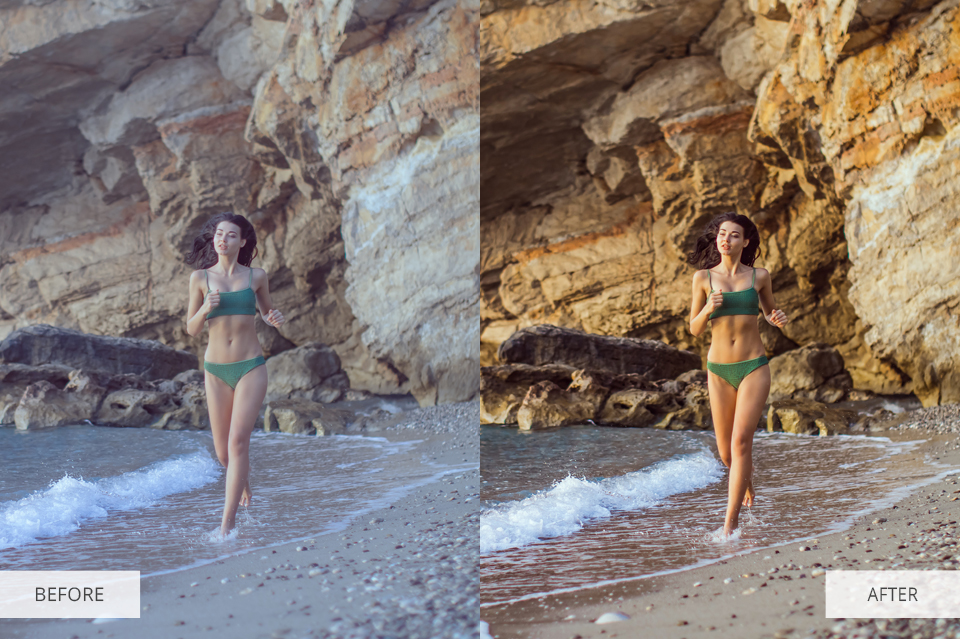 Photographers in love with gentle and light tones, should give these plug-ins a try. They are aimed at improving the clarity of shots and raising the dynamic range. Be inventive and apply these presets to any photo you want.
18. Fashion HDR Lightroom Presets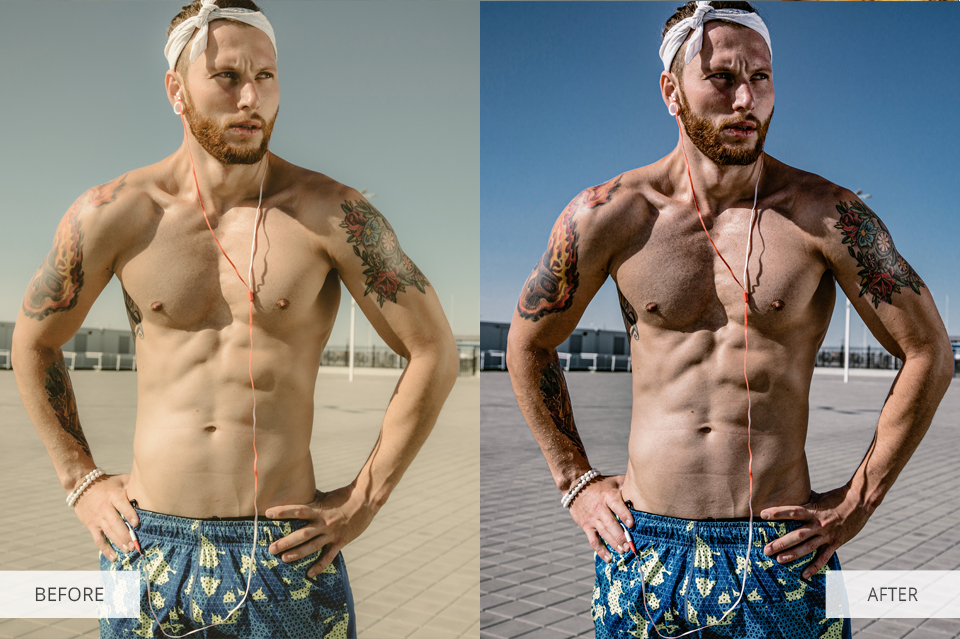 Give your fashion images a competitive look by dint of these presets. They are good at improving fashion pictures taken in a studio with professional lighting. For deeper fashion portrait editing, you may download free Photoshop actions for portraits that will let you make skin smooth and clear.
19. Vibrant Color HDR Lightroom Presets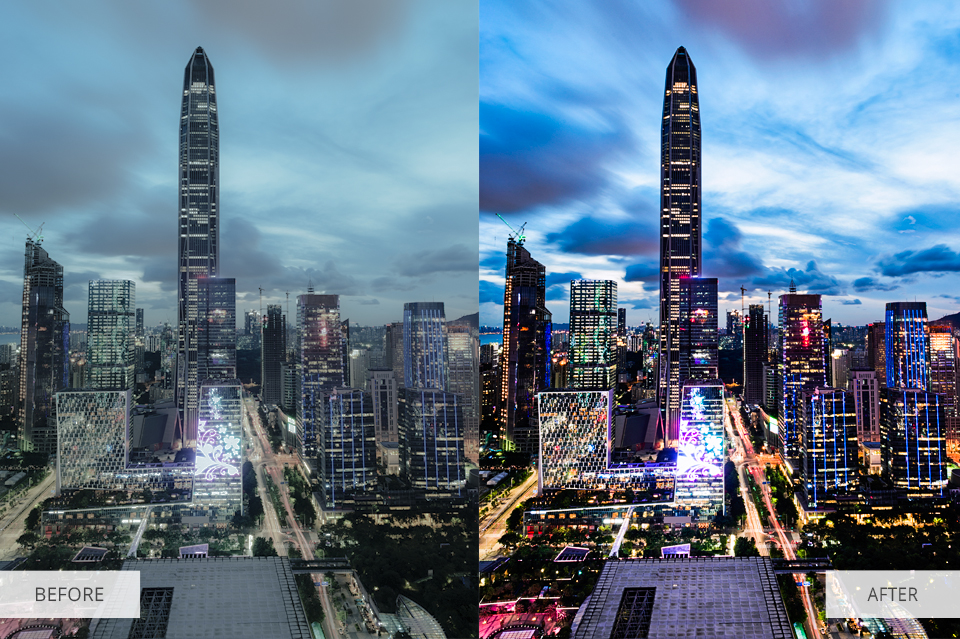 An amazing kit of first-class Lr presets shared absolutely for free! They give your images a vibrant look without tiresome manipulations. If your pictures seem a kind of boring and contain faded tones, don't hesitate and apply these effects.
20. Sharp HDR Lightroom Presets
Many photographers look for cool Lightroom HDR plugins that can improve sharpness and vibrancy of their images. Here is a good collection that can help you cope with such a problem.
These presets show amazing results if you use them for editing photos with many details. For more professional results use them together with Photoshop filters and plugins.