How to Add a Frame to a Picture in a Couple Clicks





5.0
Votes:

7

(Rated: )
Sometimes even the perfect shot needs some extra boost. Here's an idea - decorate it with a frame. A lovely border might be that very thing that your photo lacks. And no, we are not talking about physical shells that you put your pictures into. We are talking about digital picture frames you can customize to your heart's desire.
There is no longer any need to shop for fillets or search for near-by framing workshops. Now you can add stylish borders with a click of a mouse and even create your own picture frames. Floral and geometric, minimalistic and posh, broad and narrow - your options are almost endless. So let's find out how to add a frame to a picture to spice it up.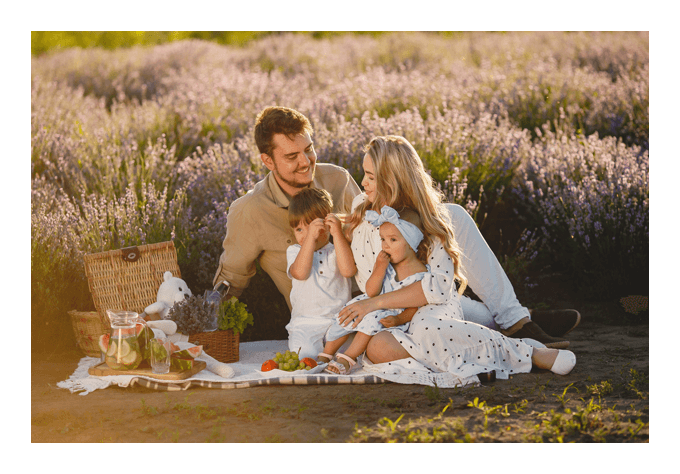 Want to design your own picture frame? Download easy photo frame software for free!
Now, we are going to have a look at how to glamour up your photo with custom frames. Be sure to stick till the end of the article to find out how to choose frames depending on your image's genre.
How to Add a Frame to a Photo Without Any Hassle
Now let's have a closer look at the photo frame software you've downloaded. This is an intelligent photo editor named PhotoWorks. Unlike Photoshop, the software boasts a refreshingly easy workflow. Coupled with a vast toolkit of pro-level tools, PhotoWorks makes photo editing fun and enjoyable. Now it's time to learn how to decorate your pic with a frame design of your choice.
Step 1. Open Your Photo and Pick a Style
Run PhotoWorks on your PC and open your picture in it. Switch to the Text and Frames tab and click the Frames button. Browse through the picture frame templates and pick the one you like. The software will apply it in an instant.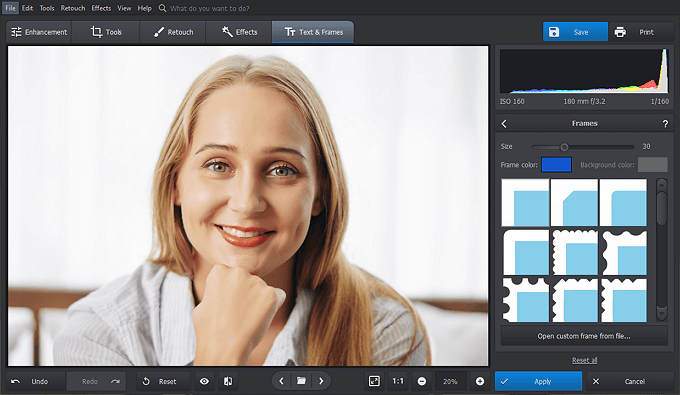 This profile picture is in bad need of a cute frame
Step 2. Personalize the Picture Frame Effect
Drag the slider to the right or to the let to make the frame broader or narrower, respectively. Use the color picker to change the color of the frame and its background. Upload a frame of your own by clicking Open Custom Frame from File.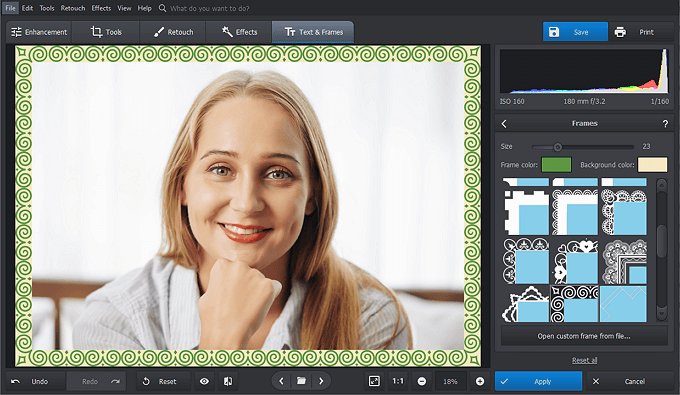 Make your own picture frame that complements your photo
Step 3. Save or Print Your Framed Photo
Now save your picture with a new fancy frame. Switch to the File tab and click Fast Export. Choose either the JPEG or PNG format. Alternatively, print your image right away to add to your photo album or hang it onto the wall.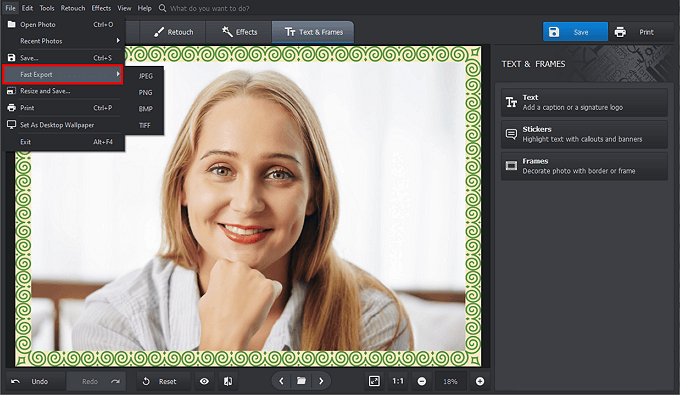 Let's post this chic portrait on Facebook and Instagram
Prefer video tutorials on PhotoWorks to written instructions? Then take a peek at this how-to guide to find out more about the program's Frames feature:
Want to use this picture frame software to stylize your shots?Go ahead and download its free trial to start decorating your photos today!
Try Now
Fully compatible with Windows 11, 10, 8, 7
5 Awesome Frames to Try
Every picture demands its own kind frame - both in terms of style and color palette. Some can benefit from a picture frame with a white border, others need a funky colorful design. If you want the frame to complement your shot and not ruin it, then use these little tips on how to pick the right decoration for the right image.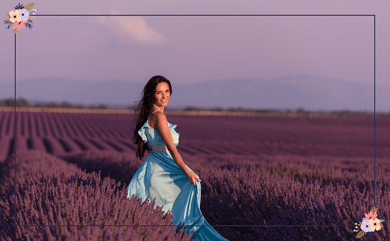 Floral - Ethereal Beauty
Floral frames are the best accessory for pictures of girls and young women. They emphasize the models' beauty and grace. Pick a floral border that would have a similar color palette to your pic - this way you'll have a beautiful frame that won't steal the focus away from the model.
Geometric - Refined Look
Give your pictures a chic feel with sleek geometric borders. These will look amazing with minimalistic images, interior shots, flat lays, or glamourous portraits. Geometric frames will create a cool shell for your shots, just don't make them too broad - otherwise they will be too distracting.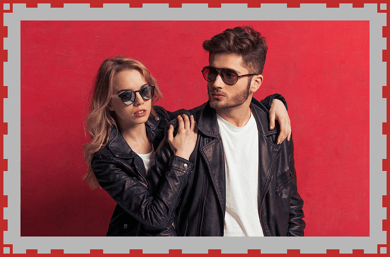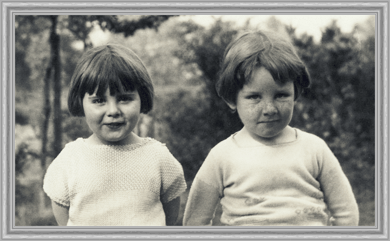 Fillet - Elegant Solution
Vintage-inspired photos and old pictures will be even more beautiful when accompanied by a fillet frame. Grace your pictures with borders imitating wood, moulding or old photo frames. The built-in fillet options will save you a trip to a framing workshop. Just add a retro frame to your picture and print it.
Lacey - Joyful Charm
Decorate your wedding photos with lovely lace picture frames. Just like the laces on the bride's dress or veil, these frames are the embodiment of grace, youth, and happiness. You don't have to stick to white. Use a non-dominate shade of your picture to color the frame for a great color pop effect.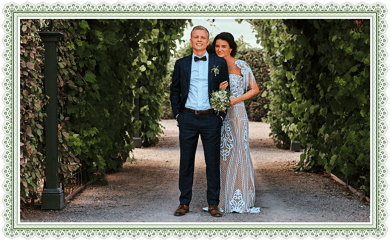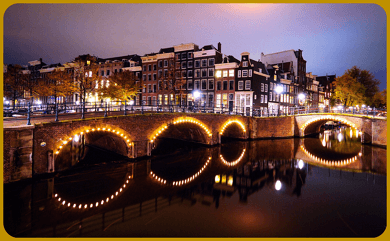 Plain - Undying Classics
Simple frames go well with any genre, proving that less is more. You can use plain square or rectangular borders to make your cityscape or landscape photos complete. Play with the width and the color of the frame to find the perfect look. And voila - your shot is a work of art.
Now you know how to add a frame to a picture using PhotoWorks. So don't waste your time - take our tips on frame styles and jazz up your shots with virtual borders. Want to take your pictures to the next level? PhotoWorks has plenty of tools to offer. Fix your images' color balance, crop and sharpen them. Try 180+ effects, 3D LUT presets, and HDR photo filters to boost the colors or change the atmosphere of your shots. Add logos, captions, and stickers to your pictures. Create mind-blowing photo montages and beautify your portraits in a click. In case you have a craving to try other borders on your pics, there is s a way to get more photo frames - just check it out.