Songs for a Funeral Slideshow: Honoring Lives Through Melodies





5.0
Votes:

2

(Rated: )
Last updated: 20.09.2023
Losing a loved one is a profound and emotional experience. In times of grief, creating a memorial video or slideshow can be a beautiful way to honor their memory and celebrate their life. One of the key elements in creating a meaningful memorial video is selecting the right songs that capture the essence of the remembered person. A carefully selected music playlist can evoke emotions, bring back cherished memories, and serve as a powerful backdrop to the visuals. In this article, we will explore a list of the best funeral slideshow songs and music, divided into categories to help you find the perfect soundtrack for your memorial video.
Songs for a Child or a Young Person
Songs for a young person honor the vibrant spirit and treasured memories of a life cut short. These memorial video songs capture the essence of youth, innocence, and unfulfilled dreams, serving as a reminder of the joy and potential that touched our hearts.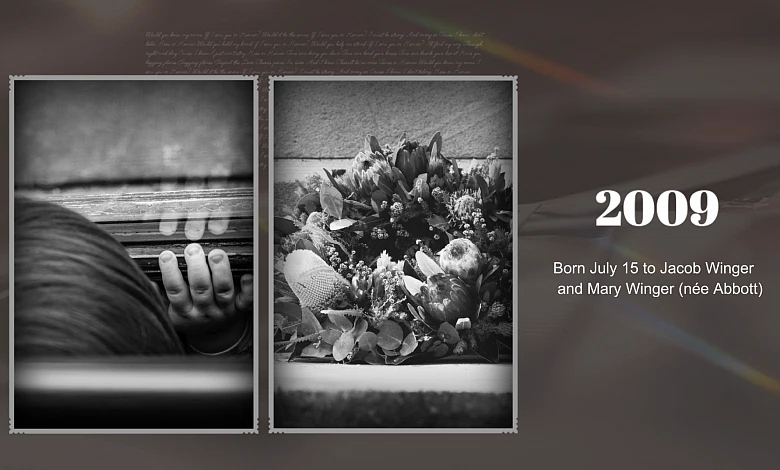 1. "See You Again" by Wiz Khalifa ft. Charlie Puth: A heartfelt tribute to a loved one who has passed away, emphasizing the bond and the hope of meeting again.
2. "Youth" by Daughter: Reflects on the fleeting nature of youth and the importance of cherishing every moment.
3. "Fire and Rain" by James Taylor: Conveys the struggles and hardships faced in life, with a sense of longing and reflection.
4. "I Will Remember You" by Sarah McLachlan: A poignant song about preserving memories and the lasting impact of a loved one's presence.
5. "Hallelujah" by Jeff Buckley: A soul-stirring song that explores themes of love, loss, and spiritual contemplation.
6. "Tears in Heaven" by Eric Clapton: Written in memory of Clapton's young son, it reflects on the pain of loss and finding solace in heaven.
7. "Fly" by Celine Dion: Encourages embracing one's dreams and soaring above challenges, while honoring the memory of someone special.
8. "My Immortal" by Evanescence: Explores themes of loss, grief, and the enduring presence of a departed loved one.
9. "Time of Your Life" by Green Day: A nostalgic song that encourages embracing the present and cherishing the memories made.
10. "Somewhere Over the Rainbow" by Israel Kamakawiwo'ole: Evokes a sense of hope and a brighter future beyond life's challenges.
Songs for Adults
Songs for adults celebrate a life well-lived, embodying wisdom, experiences, and the milestones of adulthood. These songs for memorial slideshow honor accomplishments, resilience, and deep connections forged throughout the journey, paying tribute to the profound impact adults have had on our lives.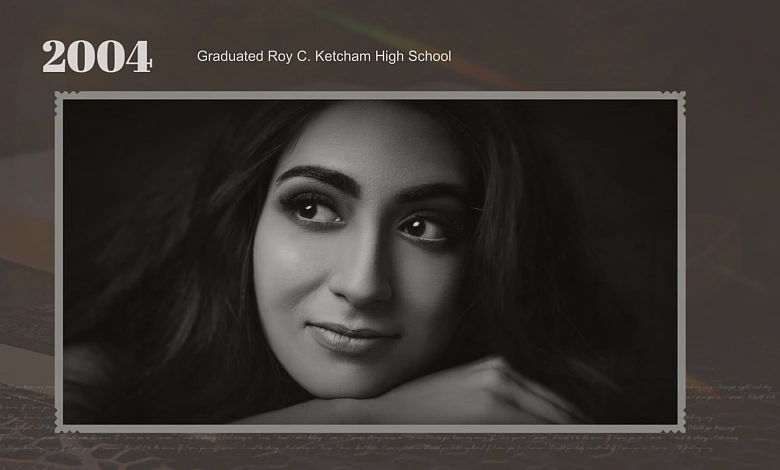 1. "My Way" by Frank Sinatra: Celebrates a life lived on one's own terms and leaving a lasting legacy.
2. "Angels" by Robbie Williams: Explores the idea of guardian angels and the comfort they bring during difficult times.
3. "In My Life" by The Beatles: Reflects on cherished memories and the impact people have on one's life journey.
4. "Wind Beneath My Wings" by Bette Midler: Pays tribute to those who have provided unwavering support and inspiration throughout life.
5. "Unforgettable" by Nat King Cole: A beautiful tribute to a loved one, highlighting their enduring presence in memories.
6. "I Can Only Imagine" by MercyMe: Explores the anticipation and wonder of meeting loved ones in heaven.
7. "The Dance" by Garth Brooks: Encourages embracing the joys and challenges of life, recognizing that each moment is meaningful.
8. "Knocking on Heaven's Door" by Bob Dylan: Contemplates mortality and the transition from life to the afterlife.
9. "You Raise Me Up" by Josh Groban: Expresses gratitude for the love and support that lifts one's spirits during difficult times.
10. "I Will Always Love You" by Whitney Houston: A powerful ballad about eternal love and the enduring bond between two people.
Songs for Love
In the realm of love, where emotions run deep and connections are everlasting, memorial slideshow songs for loved ones resonate with the heart and soul. From timeless classics to modern ballads, they embody the essence of love in all its forms, offering solace and celebrating the cherished bonds that endure beyond life's journey.
1. "Unchained Melody" by The Righteous Brothers: A timeless ballad about longing and the enduring power of love.
2. "I Will Always Love You" by Whitney Houston: Expresses unconditional love and the willingness to cherish someone even after they are gone.
3. "Thinking Out Loud" by Ed Sheeran: A romantic song that reflects on a lifelong love and the beauty of growing old together.
4. "Endless Love" by Diana Ross and Lionel Richie: Celebrates the eternal and passionate love shared between two people.
5. "At Last" by Etta James: A soulful and triumphant song about finding true love and the joy it brings.
6. "Make You Feel My Love" by Adele: Conveys the depth of love and the commitment to be there for someone in their darkest moments.
7. "Wonderful Tonight" by Eric Clapton: A heartfelt tribute to the beauty and elegance of a loved one, capturing the magic of a special evening.
8. "My Heart Will Go On" by Celine Dion: The iconic theme song from the movie "Titanic," representing a love that transcends time and space.
9. "Can't Help Falling in Love" by Elvis Presley: A tender song about falling deeply in love and surrendering to its undeniable power.
10. "All of Me" by John Legend: A soulful and vulnerable song that expresses wholehearted love and acceptance of someone's flaws and imperfections.
Songs for a Parent
This music for funeral slideshow captures the depth of love, gratitude, and admiration we feel for our parents and the impact they have on our lives. They can be a meaningful addition to a memorial service video or slideshow, honoring and celebrating the role of a parent.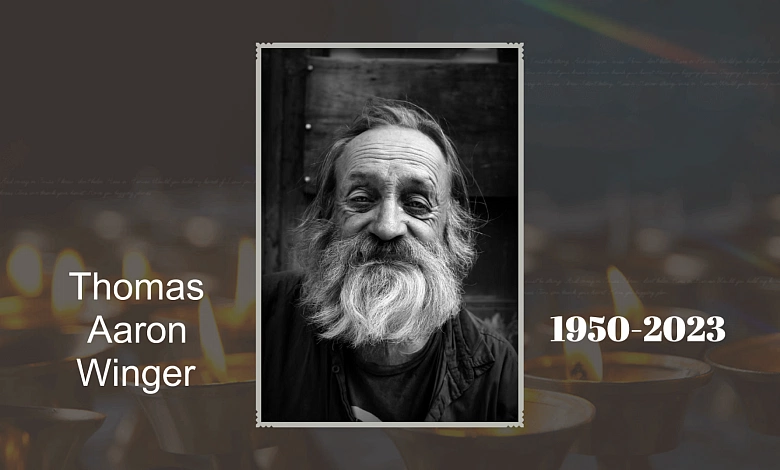 1. "The Greatest Love of All" by Whitney Houston: An inspirational anthem about self-love and the importance of nurturing one's own potential, inspired by the love and guidance of a parent.
2. "Dance with My Father" by Luther Vandross: A heartfelt tribute to a father, reminiscing about the cherished moments of dancing together and honoring his memory after his passing.
3. "A Song for Mama" by Boyz II Men: Expresses deep gratitude and love for a mother, acknowledging her strength, sacrifices, and unwavering support throughout life.
4. "Wind Beneath My Wings" by Bette Midler: A song that celebrates the invaluable role of a parent, metaphorically comparing their support and encouragement to the wind that lifts one to success.
5. "You Raise Me Up" by Josh Groban: A powerful song acknowledging a parent's role in providing guidance, strength, and inspiration, leading to personal growth and overcoming challenges.
6. "My Wish" by Rascal Flatts: A heartfelt song expressing a parent's hopes and wishes for their child's happiness, success, and fulfillment in life.
7. "I Hope You Dance" by Lee Ann Womack: Encourages embracing life's opportunities and taking chances, offering uplifting and hopeful advice from a parent to their child.
8. "In My Daughter's Eyes" by Martina McBride: Reflects on the profound love and admiration a parent has for their daughter, seeing the world through her innocent and hopeful perspective.
9. "You Are the Sunshine of My Life" by Stevie Wonder: A joyous and uplifting song that celebrates the immense love and happiness a parent feels for their child.
10. "I'll Always Love My Mama" by The Intruders: A nostalgic and soulful song expressing an enduring love and appreciation for a mother, highlighting the special bond they share.
Songs for a Friend
The best songs for funeral slideshow for a friend pay homage to the bonds of friendship that sustain us. Through heartfelt melodies and lyrics, they celebrate unwavering support, shared laughter, and the lasting memories created. These songs for memorial tribute remind us of the profound impact friends have on our lives.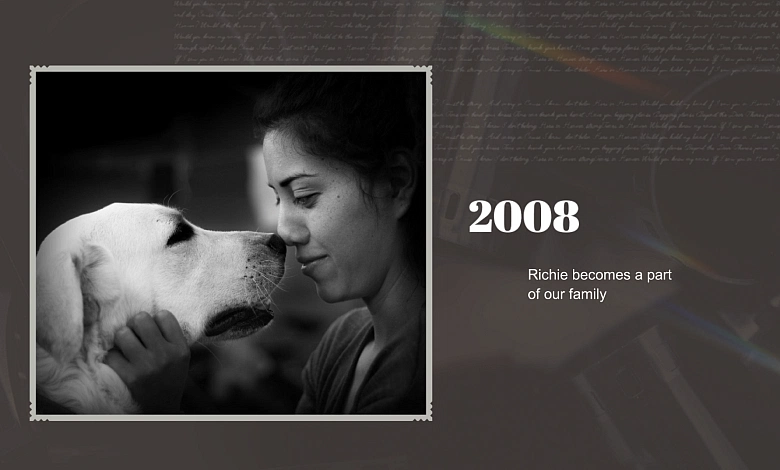 1. "You've Got a Friend" by James Taylor: Emphasizes the value of friendship and the reassurance of having someone who will always be there.
2. "Wind Beneath My Wings" by Bette Midler: A tribute to a supportive friend who inspires and uplifts, comparing them to the wind beneath one's wings.
3. "Lean on Me" by Bill Withers: Encourages leaning on friends during challenging times, emphasizing the strength and comfort found in their support.
4. "Count on Me" by Bruno Mars: A catchy and upbeat song about the unwavering support and reliability of a true friend.
5. "I'll Be There for You" by The Rembrandts: The theme song from the TV show "Friends," symbolizing the enduring bond and loyalty among friends.
6. "That's What Friends Are For" by Dionne Warwick and Friends: Highlights the steadfastness of friends in providing love, support, and laughter.
7. "You've Got a Friend in Me" by Randy Newman: A playful song that conveys the joy of friendship and the comfort of knowing someone is always there.
8. "Stand by Me" by Ben E. King: A classic song about standing together and offering unwavering support and friendship.
9. "I'll Stand by You" by The Pretenders: Expresses a friend's commitment to standing by and supporting their loved one through difficult times.
10. "Bridge Over Troubled Water" by Simon & Garfunkel: Offers solace and reassurance, promising to be a bridge of support and comfort during challenging moments.
Contemporary Funeral Songs
Modern funeral songs offer a modern perspective on honoring a life lived. With diverse genres and themes, these contemporary songs provide a unique tribute, touching hearts and reminding us that even in loss, there is room for healing, remembrance and celebration.
1. "Fix You" by Coldplay: A comforting song about finding solace and support during times of grief and hardship.
2. "Holes in the Floor of Heaven" by Steve Wariner: Reflects on the idea that when someone passes away, there are holes left behind in the lives of those who loved them.
3. "Gone Too Soon" by Michael Jackson: A poignant tribute to a life ended too soon, expressing sorrow and the longing for more time.
4. "Supermarket Flowers" by Ed Sheeran: Inspired by Sheeran's own experience of losing his grandmother, the song pays homage to the special bond between family members.
5. "If Tomorrow Never Comes" by Ronan Keating: Explores the importance of expressing love and appreciation for loved ones, as tomorrow is uncertain.
6. "How to Save a Life" by The Fray: Touches on the theme of loss, reflection, and the impact one can have on another person's life.
7. "I Was Here" by Beyoncé: A powerful anthem that encourages leaving a positive mark in the world and making a difference.
8. "I'll Be Missing You" by Puff Daddy ft. Faith Evans: A tribute to a departed loved one, expressing the pain of their absence and the enduring love and memories.
9. "Tears Dry On Their Own" by Amy Winehouse: Explores the aftermath of loss and the process of healing and moving forward.
10. "One Sweet Day" by Mariah Carey and Boyz II Men: A heartfelt song about longing for one more day with a loved one who has passed away.
Songs of Remembrance
Songs of remembrance embody commemoration and reflection, honoring the lives and memories of those we've lost. Through their melodies and lyrics, they evoke nostalgia and offer solace, allowing us to cherish and preserve the legacies of our loved ones.
1. "Fields of Gold" by Sting: Paints a vivid picture of a peaceful and everlasting place where memories are cherished.
2. "Ave Maria" by Franz Schubert: A beautiful and traditional hymn that invokes a sense of peace and serenity.
3. "Time After Time" by Cyndi Lauper: Explores the enduring nature of love and how it transcends time.
4. "Amazing Grace" by Various Artists: A timeless hymn that offers solace and reassurance in times of grief and loss.
5. "Bridge Over Troubled Water" by Simon & Garfunkel: A song that conveys support and comfort during challenging times.
6. "The Rose" by Bette Midler: Symbolizes the beauty and fragility of life and love.
7. "My Heart Will Go On" by Celine Dion: Known as the theme song from the movie "Titanic," it expresses the enduring love and connection with a departed loved one.
8. "You'll Never Walk Alone" by Gerry & The Pacemakers: A song that provides encouragement and reassurance, emphasizing that no one walks alone in their grief.
9. "Angels Among Us" by Alabama: Reflects on the presence of angels in our lives, offering guidance and comfort during difficult times.
10. "I'll Remember" by Madonna: A reflective song that captures the memories and lasting impact of a loved one.
Instrumental Music and Background Tracks
Instrumental tracks provide a gentle canvas for memorial videos. Free from lyrics, these melodies transcend language and evoke emotions through music alone. They create a contemplative atmosphere for reflection and remembrance.
1. "Adagio for Strings" by Samuel Barber: A melancholic and powerful orchestral piece that evokes deep emotions and contemplation.
2. "Clair de Lune" by Claude Debussy: A serene and dreamlike background music, often associated with peaceful and introspective moments.
3. "Canon in D" by Johann Pachelbel: A timeless classical composition featuring a beautiful melody and harmonies, often used to create a serene atmosphere.
4. "The Swan" by Camille Saint-Saëns: A graceful and delicate instrumental piece, often performed on a cello, symbolizing elegance and beauty.
5. "Aria" by Bach: An uplifting and soothing instrumental piece that showcases the beauty and complexity of Johann Sebastian Bach's compositions.
6. "Piano Concerto No. 21" by Mozart: A renowned piano concerto filled with elegance, tenderness, and emotional depth.
7. "Nuvole Bianche" by Ludovico Einaudi: A contemporary piano composition that carries a sense of melancholy and introspection.
8. "Gymnopédie No. 1" by Erik Satie: A minimalist and atmospheric piano composition, often described as soothing and contemplative.
9. "Moonlight Sonata" by Beethoven: A hauntingly beautiful piano sonata that captures a range of emotions, from gentle and delicate to passionate and dramatic.
10. "Requiem" by Wolfgang Amadeus Mozart: A powerful and sacred choral composition, often associated with mourning and remembrance.
Finding the right songs for a memorial video is a deeply personal process. While choosing music, consider the preferences and personality of the person being remembered, as well as the emotions you wish to convey. The songs listed above are great for celebration of life and provide a diverse range of options to help create a memorable and meaningful soundtrack for your memorial video or slideshow.