20 Quarantine Anniversary Ideas You'll Love





4.7
Votes:

26

(Rated: )
Is your anniversary coming up but it brings you no joy because you are stuck at home during the pandemic? Hey, keep your chin up! The lockdown should not prevent you from having a good time with your significant other on this day. So turn that frown upside down and prepare to have a very secluded but wonderfully romantic anniversary right at home. To help you with it, we have prepared 20 anniversary ideas during quarantine that you could use to make this day as exciting and memorable as possible.
We have searched high and low and questioned many couples to give you a comprehensive list of ideas on how to celebrate your anniversary during quarantine. Be sure to read all of them to find the one that will make you and your partner swoon. So without further ado, let's find out how to make your home anniversary a blast.
1. Revisit Your Wedding Day
Recreating the wedding day has always been one of the best anniversary ideas. So let's go back in time and relive the happiest day of your lives. There is actually no need to dress as a bride and a groom again (unless you want to). You may only limit yourselves to thumbing through your wedding photo album or recreating your wedding dance. You can also read your wedding vows to each other over again. Just make sure you have tissues nearby.
2. Create an Anniversary Video
Need more COVID anniversary ideas that are just as touching as our previous suggestion? We've got one - create your own wedding anniversary video. Just take a bunch of your wedding photos and turn them into a gorgeous slideshow. All you need is a bit of inspiration, a pinch of your time, and easy slideshow software. Create a touching video celebrating your love and rewatch it on important marriage milestones like your 5th, 15th, and 30th wedding anniversary.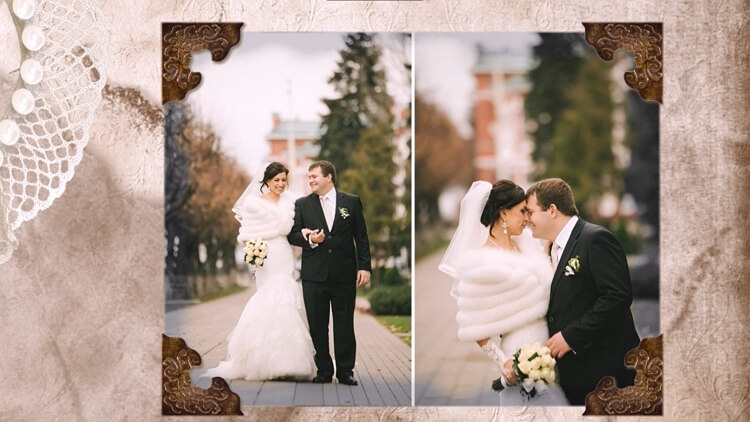 3. Throw a Party for Two
Here's another unique way to celebrate your anniversary during quarantine - have an intimate party. Just you and your girlfriend/boyfriend and no one else. Well, maybe your pets, but that's it! Buy enormous supplies of snacks, play funky tunes and dance like there are no worries in this world. Want to have a more relaxed dating anniversary? Then put on your jammies and get ice cream out of the freezer.
4. Order a Take-Out from a Restaurant
If you want to celebrate your anniversary in quarantine with style, then have yourselves a fine dinner. Since most restaurants offer a takeout option, it would be a sin not to use this opportunity. So find out whether your favourite place delivers to your area and order a nice dinner for two. No pizza or Chinese! Fine cuisine only. It might not be cheap, but hey, it's a celebration. Light up candles, put on smooth jazz and get ready to enjoy this romantic evening.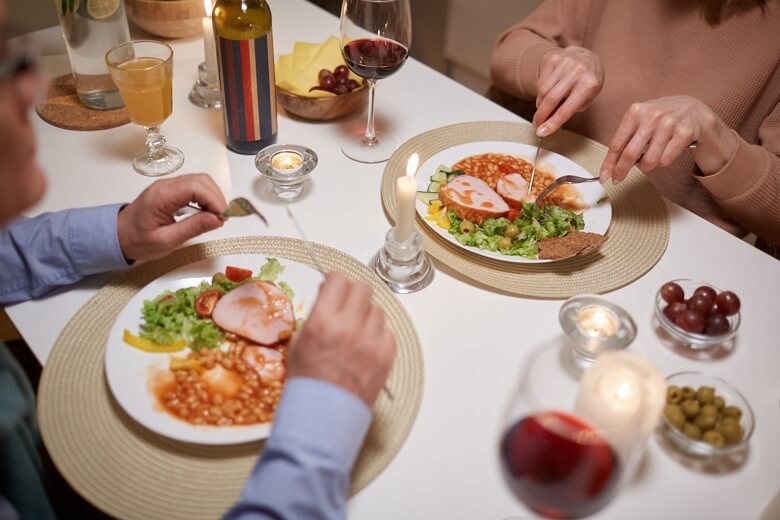 5. Cook Together
Here's another idea for a quarantine anniversary that might result in you getting another skill - try cooking something exotic and unusual together! Or something simple, if you are on a budget. Once again, use YouTube tutorials to learn how to cook a meal you always wanted to try. Are you both accomplished cooks already? Then have yourselves a little bake-off to see who's a better chef.
6. Create a Romantic Collage
Anniversary ideas during COVID absolutely must include some creative activity for both of you. And what better way to celebrate your love than creating a lovely collage out of your pictures? Download a convenient photo collage maker and turn your photos into a cool artwork. Decorate your pics with stylish frames, eye-catching masks, and cute cliparts. Be sure to add quarantine anniversary quotes that would reflect your frustration with the pandemic but at the same time celebrate your love for one another.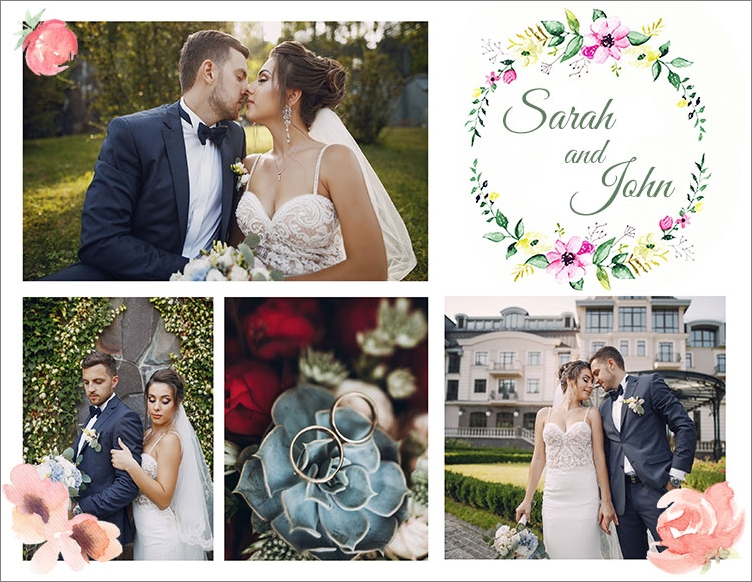 7. Fight. In a Good Way
Well, who said that fun anniversary ideas at home can't include a full-on brawl between the two of you? Mind you, we don't encourage any real physical violence, but what about having a virtual fight in some video game? This might not be appropriate for older generations, but youngsters will definitely like the idea of letting off some steam while rampaging in the virtual reality.
8. Restore Old Photos
Some might find this stay-at-home anniversary idea unconventional, but hear us out. First of all, restoring pictures is not as difficult as you might think it is. You only need an old photo editor that is easy to use and efficient. And trust us - restoring old photos can be a very bonding experience on your wedding anniversary. First, you can work on either of your parents' wedding pictures (as a gift to them on their big day). Amidst repairing tears and cracks, you can tell your spouse your parents' love story. Is it mirroring yours? What life lessons could your parents' life teach you? Alternatively, if your own wedding pictures have faded, bring them back to life. Restore the colors and repair the imprints of time, all while remembering the good old days.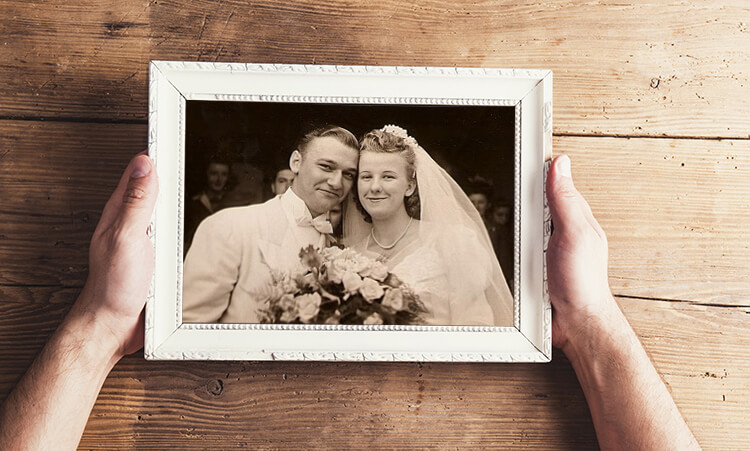 9. Have a Romantic Movie Marathon
We know a perfect way to celebrate an anniversary at home for movie buffs! Here it is: dim the lights, cook some popcorn, snuggle on the couch, and stream rom coms for hours on end. Extra points if you choose movies you watched at the beginning of your relationship. Not into romantic flicks? Then action comedies can be a way to relieve the stress of the pandemic. Can't quite decide on the flicks? Enjoy this list of the best movies to watch together.
10. Read to Each Other
Since celebrating your big day in lockdown is a bit unusual, then why not turn to some unusual home anniversary ideas to match? Take your partner's favourite book and read it to them outloud. Or, get a play where you could both read for different characters. Want to get naughty? Then find some steamy novel and read it in bed. If you do everything right, reading to each other might become one of your favourite anniversary activities.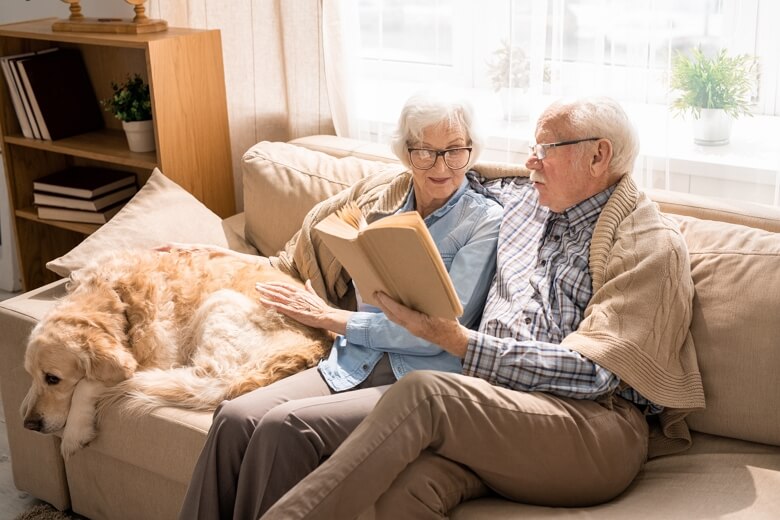 11. Study Each Other
Honestly, there are other fun things to do for an anniversary during quarantine but no other activity would bring you this close together. Get a bunch of personality tests online and get down to business. Find out each other's love language, learn if you can qualify to join Mensa, discover what kind of personality type you are, and so on and so forth. Start with this relationship test for couples and do not stop! Bet you'll know a lot more about your significant other by the end of the day.
12. Have a Game Night
This wedding anniversary idea during COVID will work for couples of any ages - a game night! Bring everything you have to the table: cards, chess, checkers, even chutes and ladders will do. Then, play the night away. Want to make this quarantine anniversary even more interesting? Make the loser do whatever the winner wants. That will fuel competitiveness!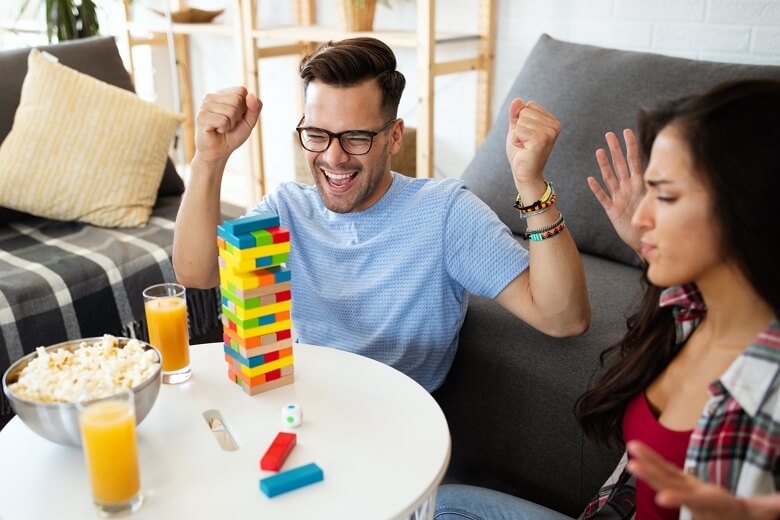 13. Make a Time Capsule
Let's expand the list of COVID-19 anniversary ideas with something that would echo in time. On your one-year marriage anniversary put certain things in a box and hide it somewhere. You can put just about anything inside - the flower your partner gave you on a casual walk, tickets to the concert you went to, a chip of the cup you smashed during your first big fight. Then, add more things to the box as the time passes - on your 2-year anniversary and on your 3rd year together, and so on. By the time of your 25th anniversary, you'll have tons of things to reminiscent about.
14. SPA for Your Spouse
Having a relaxing spa day together reigns supreme among ideas for an anniversary in quarantine. And no, you don't have to go to any actual SPA center for that. Here's how you do it. First, take a nice hot bath together - bubbles, champagne, you name it. Then, give each other a relaxing massage. It doesn't matter if you are good at it or not - even the most amatuer massage can be a great anniversary gift during quarantine.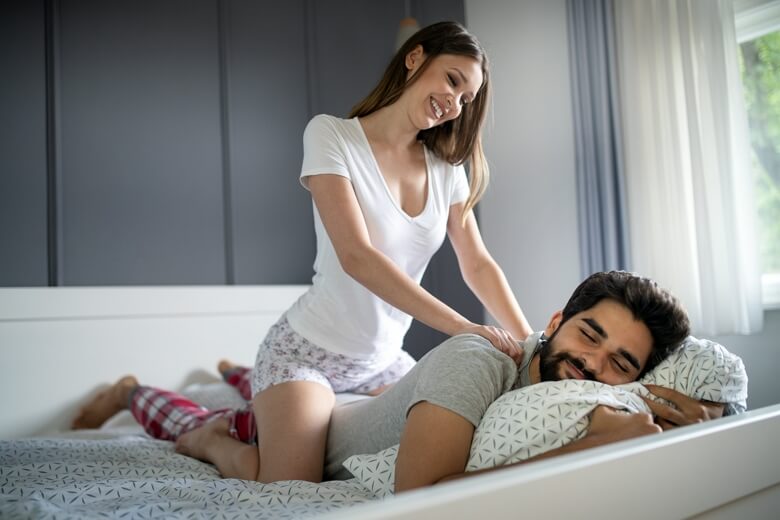 15. Write Each Other a Letter
As we go on with the list of anniversary celebration ideas, we've reached one that can be quite therapeutic to couples who have hit a rough patch in their marriage. Sit down separately and write each other a long and thoughtful letter. While you are allowed to tackle the bag stuff, do not focus on it. Rather, tell your spouse why you love them, why you are glad to have them in your life. Apologize for anything you might have done wrong, profess your love for him/her and pour your heart out. Who knows, maybe this anniversary in quarantine can make your bond stronger? Need inspiration? Here're some ideas for romantic love letters you can borrow.
16. Paint, Sketch, and Draw
Want an exceptionally meditative coronavirus anniversary idea? Here's a special way to celebrate your anniversary as a couple - paint a picture together that you can later hang on the wall over your bed. Alternatively, draw each other's portraits. It doesn't matter whether you can or can't draw - it's the funny activity that matters. And besides, once you're done, you'll have DIY quarantine anniversary gifts for each other.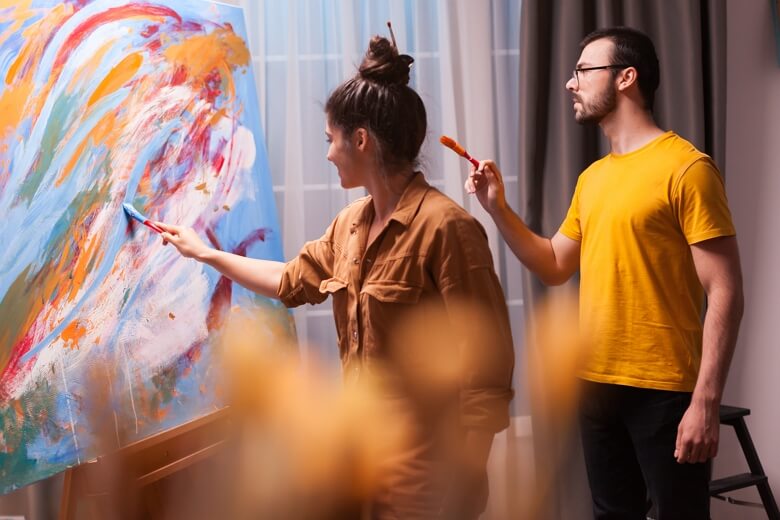 17. Stay in Bed All Day
Celebrating anniversary during quarantine doesn't have to be all that active and creative, right? Here's a nice thing to try - sloth the day away! Do not leave your bed once you wake up (provided it's your day off, of course). Just snuggle together under the blanket and talk. It doesn't get any sweeter than that!
18. Learn a New Dance
Learning a new dance together might be one of the most bonding ways to celebrate your anniversary during quarantine. It doesn't matter how long you two have been together - trying something new works well both for a 6-month and for a 10-year anniversary. There are tons of online dance tutorials so there is no need to take up classes. Learn new dance moves in the safety of your home. We suggest learning tango or salsa, but you can go with whatever dance fits your personalities. Oh, you can even learn a solo dance on your own - that could be an awesome anniversary surprise for your wife or husband.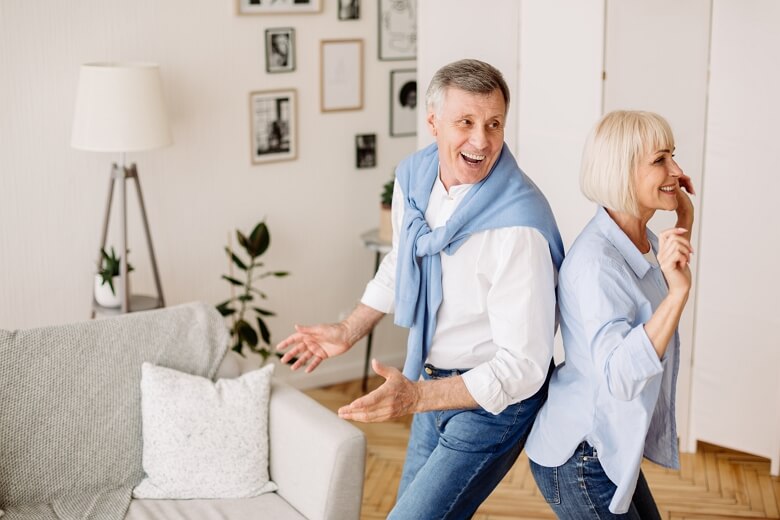 19. Karaoke? Yes, Please!
A list of ideas for an anniversary during quarantine wouldn't be complete without a good old-fashioned karaoke night! So shake off any stage-fright and belt those notes together with your partner. Don't just stick to romantic songs either! Try yelling rock-n-roll anthems at the top of your voices or go with cute jazz or country duets - whatever makes you happy.
20. Enjoy Your Backyard
If the question of what to do for an anniversary at home gives you a bit of anxiety - here's a solution for you. Go outside! Well, not in the public, obviously, but if your house has a backyard - make good use of it. Have a little BBQ, play catch or frisbee, or stargaze in the night. You can even set your tent outside and spend the night in it.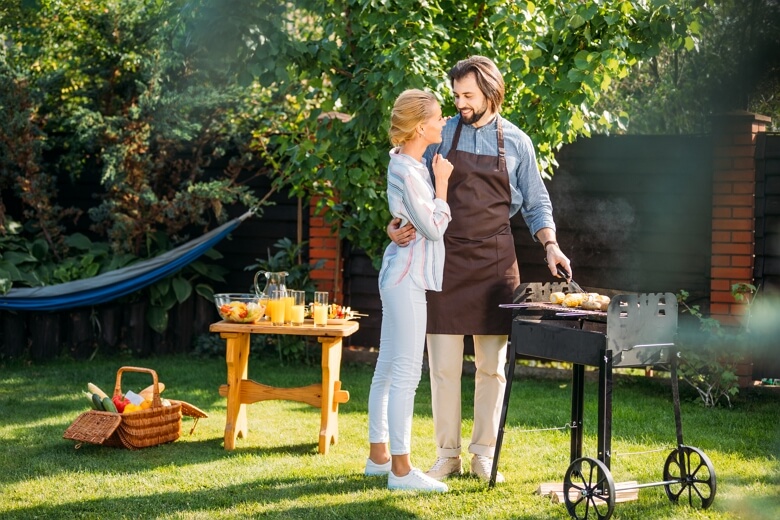 So now that you know what to do for your anniversary in quarantine, go and make your significant other happy. Try just one idea or use a bunch of them to celebrate your anniversary with as much fun as possible. Let your love thrive even in lockdown!