Number Collage Maker for DIY Enthusiasts
Want to surprise your loved one on their special day? Use your photos to make a trendy number collage with a memorable date, anniversary year, or the age the person is turning. There is a program that will allow you to make such a collage with no effort - Photo Collage Maker. This number picture collage generator is equipped with 400+ templates and customization tools for making photo layouts of any kind. Just add up to 100 pics and get any shape collage in a minute.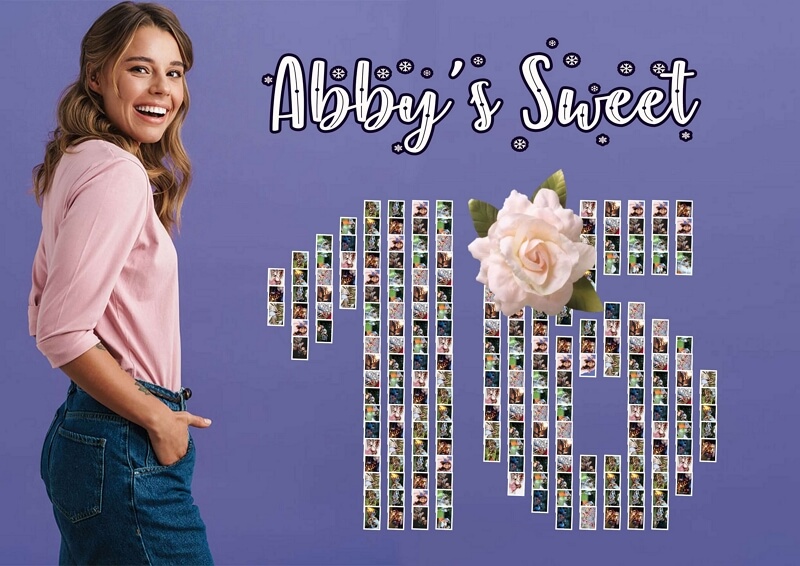 How to Create a Number Photo Collage
Never made photo collages before? No worries, you don't need any previous experience if you are working in Photo Collage Maker. The program is fully automatic, so even a newbie can make a gorgeous number photo collage in just 3 simple steps:
Step 1.

Pick a Number Photo Collage Template

Run the software. Once you are on its startup screen, choose Create New Project. Go to Auto Collage. Here you can make an automatic collage in the form of a number, text, heart, star, or any other shape. If you want to make a number collage, Select Text Collage, adjust the format of the page, and type in the number you want your collage to be in the shape of.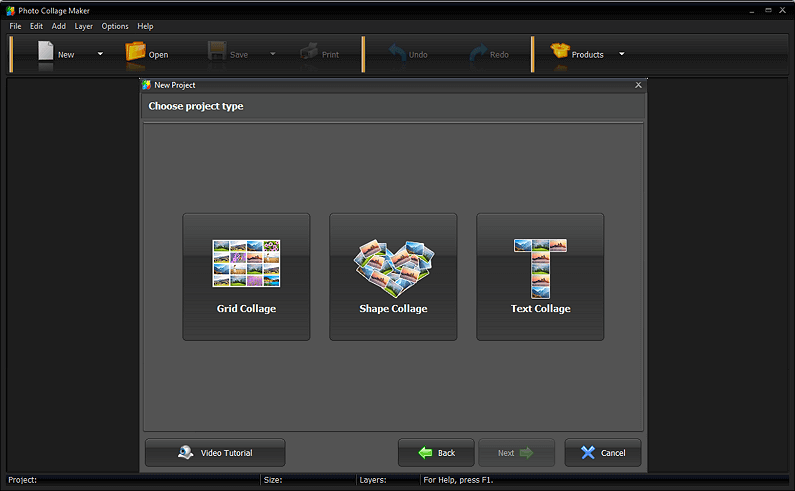 Choose the shape of your layout in the number collage maker
Step 2.

Customize Your Number Photo Collage

Set the size of your number, choose a font, and import as many pictures as you want. Adjust the angle, shift, and size of your pics. Add a border of any color to your collage and choose its backdrop: solid color, gradient, or a photo. Hit Complete to process your collage. Play around with settings and artistic elements to achieve a more personal design.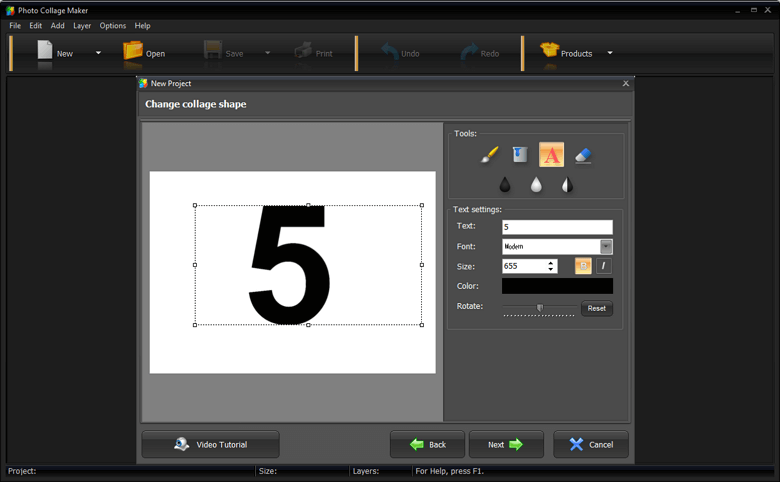 Type in the number you want your collage to symbolize
Step 3.

Print or Save Your Picture Collage

Satisfied with the design of your collage? Click the printer button. Choose the format of the paper and print as many copies of it as you want in the highest resolution. Made a number collage poster as a gift or home decor, but don't have an appropriate printer? Save your photo layout to print it at a photo service. Or just show off your number collage on socials or share it via email.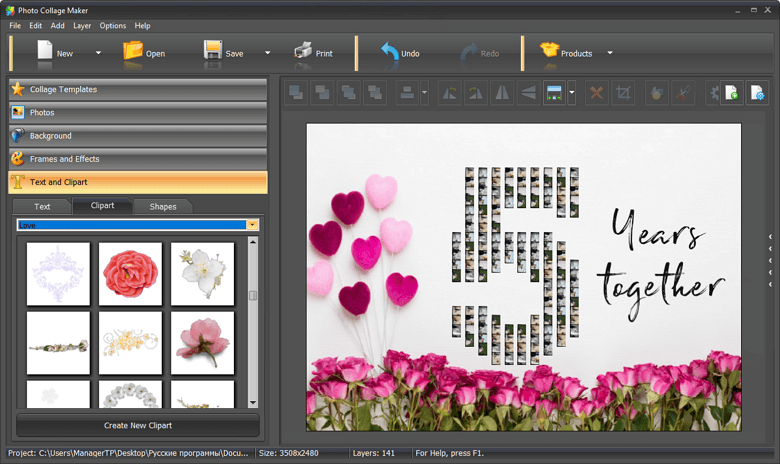 Print your special day photo layout at home or save it for sharing online
Want to make spectacular number collages yourself?
Try the automatic number photo collage maker for free!
Popular Number Collage Ideas
Want to make a number photo collage but need some ideas for inspiration? Check out our examples of stylish number image layouts. Here are also some occasions you can make those for:
Birthday Number Collage
A Happy birthday number collage is a great idea for teenagers who are stepping into their long-awaited adulthood. You can make a Sweet Sixteen, an eighteen, or twenty-one collage. Such layouts are perfect for other ages as well in case the person appreciates DIY gifts and creative ways to organize batches of photos.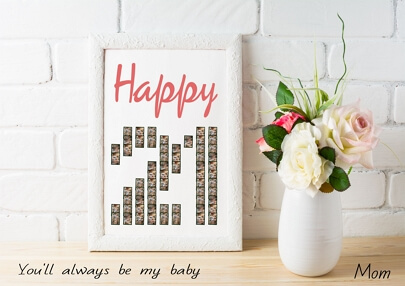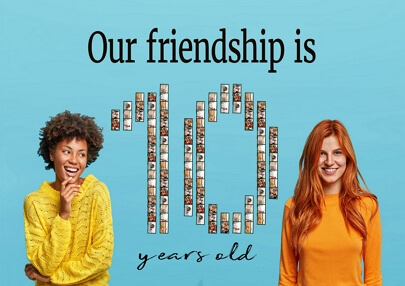 Anniversary Number Collage
Number collages are a nice way to surprise your loved ones when they hit a certain milestone. Such collages can be a gift for a wedding, a relationship, or even a friendship anniversary. It would also be nice to make such a photo layout for your relatives' special date. To show how proud and happy you are for them.
Special Date Number Collage
A special year collage is another idea you can use to celebrate the beginning or the end of a significant year: school or college graduation, first year at school, business success year, etc. It's also a great idea to make a family photoshoot before New Year's eve and create a number collage as home decor for the upcoming year.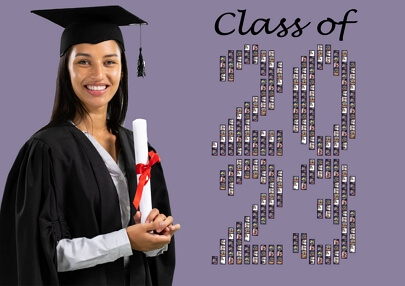 Try this handy number collage maker for free today!
Make stunning collages of any shape in mere minutes.
© 2003-2023 AMS Software. All rights reserved.