Offering business cards to a new acquaintance is part of business etiquette and a proven method of promotion. Business cards with your name, telephone, email and website printed on them make sure people can remember you and reach you out when they need your services or products. Creating a business card was a task only for a professional designer. But now there is special business card software that lets you do it yourself in 5 minutes.
Business Card Maker is business card software that has been designed for anyone who needs professional business cards or badges but does not want to spend money on designers.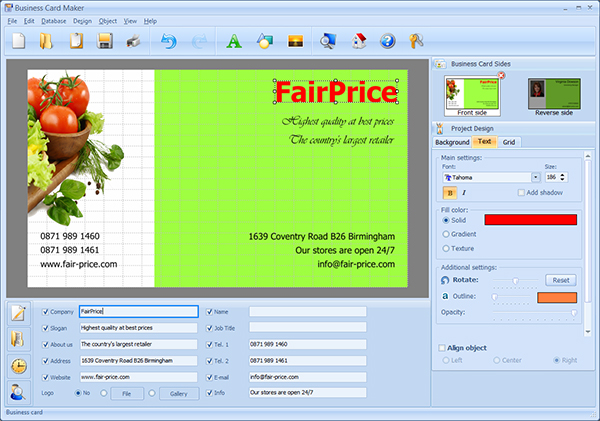 Once the design is finished, you can export your business card to popular image formats or print out on paper. The program can print on paper of various formats and can place cards on paper in the most economic way. For example, it can print up to 10 business cards on an A4 sheet and up to 24 cards on A3. Also the program can print at 300 dpi and 600 dpi, and can save layouts for printing at 1200 dpi.